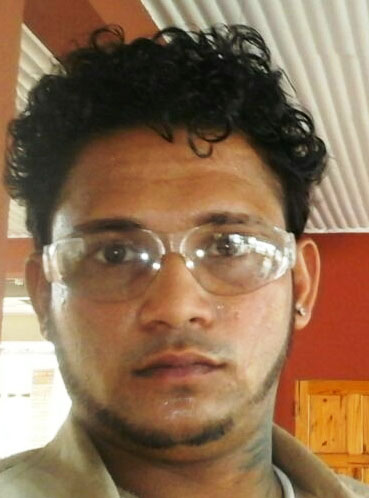 The New Hope, East Bank Demerara (EBD) man who was struck by a vehicle which was part of a Presidential convoy is currently receiving  treatment at the Woodlands Hospital.
Police spokesman Jairam Ramlakhan yesterday told Stabroek News that the man was taken to the  private institution after he was discharged from the Diamond Diagnostic Centre on Friday.
The injured man, Hermon John, 31, of New Hope Housing Scheme, was rushed in an unconscious state to the Diamond Diagnostic Centre.
Ramlakhan explained that after the injured man was stabilized he was sent home due to the high alcohol content in his system.
President David Granger on Saturday morning visited the injured man at his home.
A statement from the Ministry of Presidency on Saturday said they were told that additional arrangements had been made for the injured man to receive further medical treatment.
At the private hospital, John has undergone  surgery on his nose.
The circumstances surrounding this accident are being investigated by the Guyana Police Force.
Around the Web