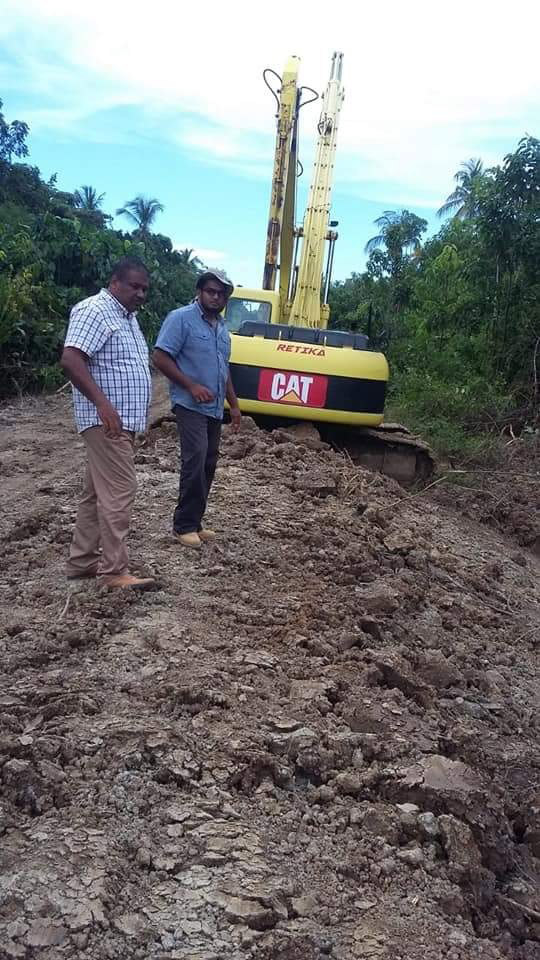 The Regional Administration of Region Six is currently executing $5 million in rehabilitative works to the main access road at Moleson Creek.
Regional Chairman David Armogan, in an interview with Sunday Stabroek, explained that the regional officials thought it necessary to have work executed on the roadway after residents and farmers highlighted its deplorable state.
"It was brought to our attention by residents as well as farmers and we thought it necessary because there is a school in there and [also, because of] the condition of the road…we need to help because they are finding great difficulty bringing out their produce to the market to sell with donkey carts and so on, and it's not easy for a donkey to be pulling on that kind of dam," Armogan explained.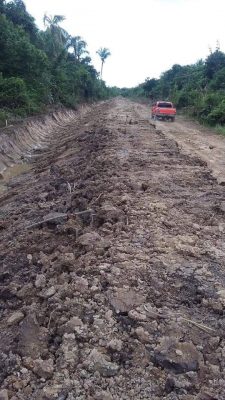 According to Armogan, the region examined savings from the budget and decided that it could afford to spend the $5 million it would cost to improve the condition of the one-mile long road.
"…People would benefit, farmers would benefit to bring out their produce, also school children would benefit because it would be much easier to traverse," he said.
Additionally, Armogan noted that the region is presently working on securing additional funds to finance works to an additional 300 feet of the roadway.
"Some other farmers said they wouldn't benefit from the one mile, so we are trying to find the money to extend it to another 300 feet and do that for them," he explained.
Stabroek News in May, 2017, had reported the plight of residents, who were calling on officials to fix their main access dam, since it was already in a deplorable state at that time. In 2017, the one-mile road was inaccessible to motor cars, motorcycles and even bicycles. 
Residents had pointed out that the road was in the worst state it had ever been in due to the heavy showers that were being experienced. They had also stressed that even in dry weather there was not much of an improvement, as it was always filled with muddy holes.
Residents and even school children dressed in their school attire were seen tracking through the muddy dam, barefoot, to make it out of the area.
Also, the residents had explained that those who own tractors in the village would assist their relatives by bringing them out on the tractor trays. However, they had said that most people in the village do not own tractors; they would walk through the dam daily despite its deplorable state. 
The residents for the first time in May, 2017, were given access to potable water, as the Guyana Water Incorporated commissioned a water distribution network in the village.
The residents, who were grateful for the development, had told Stabroek News that they would usually "catch rain water in black tanks to cook and drink, and bathe and wash with trench water".
However, with potable water and road works being done, the residents are now awaiting the introduction of electricity in the village.
Around the Web