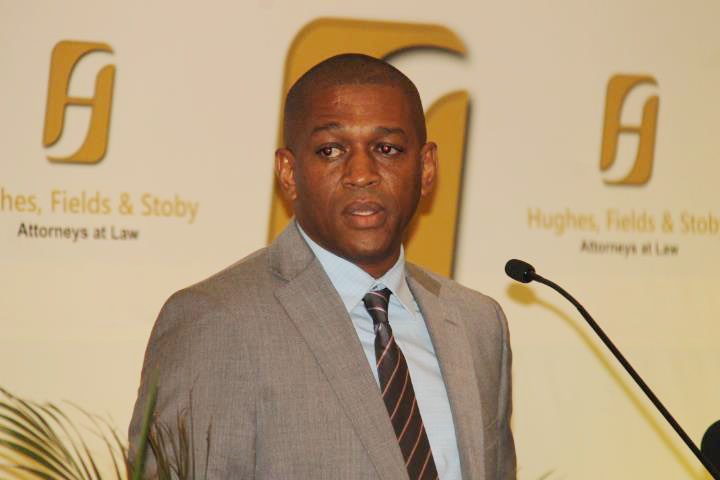 The Department of Energy (DoE) has to date received no credible reports of any form of corruption as it relates contractors and deals in the nascent oil and gas sector.
"To be quite blunt, no," Head of the DoE Dr. Mark Bynoe said in response to questions from Stabroek News.
Significant amounts of oil have been found offshore Guyana and oil production is expected to commence sometime in 2020.
All current oil concessions were brokered before the APNU+AFC administration assumed office in 2015, although the country's Production Sharing Agreement (PSA) with ExxonMobil and its partners was renegotiated by the current government in 2016.
Bynoe has said that despite "significant interest" in Guyana's remaining deep water oil blocks, his department has no immediate plans to grant any concessions until it completes an oil and gas model contract for future PSAs. That process, he said, could take just over a year.
"We do not envisage a possible licensing round maybe 'til early 2020 and that's being realistic in terms of where we are going," he told a press conference last week.
The DoE head said last week that there has been "significant interest" in the ultra-deep area, referred to as Block C, but stressed that government is not "anxious to allocate Block C just yet until we have these complementary pieces in place…such as a model PSA, revision to the legislation and so forth."
He explained that currently his department is working to ensure that before new concession and licensing agreements are made, Guyana has a strong legislative framework.
"We're designing a new model contract that will be used for future PSAs as well as elaborating a model tool kit to allow for probabilistic scenario modeling of current and future PSA contracts. The Department recognises the need for strong legislative frameworks. But in doing so, it understands the need for us to first review where we are. In keeping with this, the Department is reviewing the current legal and regulatory framework for the petroleum sector, inclusive of the 1986 Petroleum Act, the shape and proposals for revision and possible replacement of some existing legislation," he said while noting that government is cognisant that it has to hire expert legal assistance if it wants maximum net returns for its people.
Around the Web