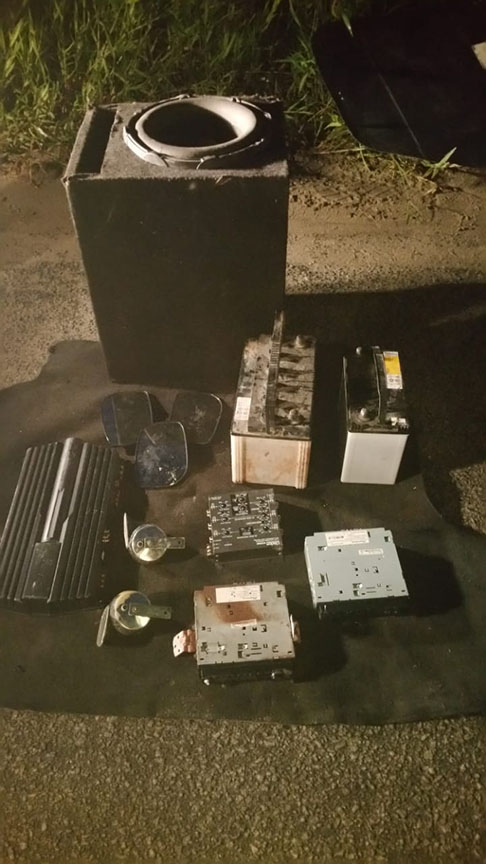 The police in 'D' Division are on the hunt for the perpetrators who broke and entered a Tuschen, East Bank Essequibo home and carted off several items and managed to escaped even after a high-speed chase.
The police in a press release said that on Tuesday evening, a building contractor secured his home before retiring to bed.
Several hours after, he was informed by a fellow villager that his home had been broken into and that the bandits had escaped in a motor car, the release added.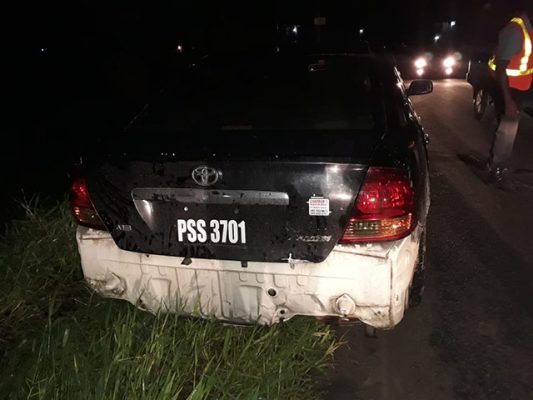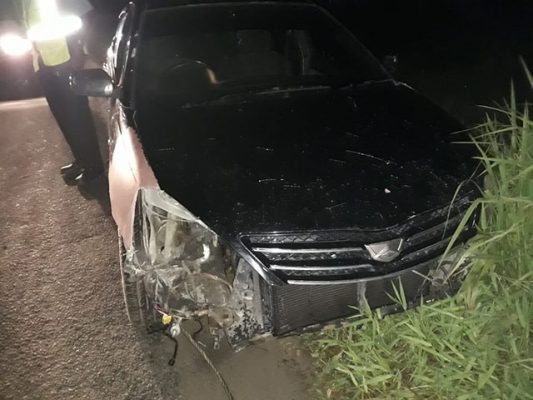 It said the police were contacted and based on a description provided, ranks on a patrol noticed the motor car, PSS 3701 on the La Parfaite Harmonie Public Road, West Bank Demerara.
As a result, they gave chase behind the  car which eventually became stuck in a nearby drain.
The occupants managed to abandon the vehicle and escaped. The police said several searches were carried out but ranks came up empty-handed.
The stolen items which included an amplifier and a 'Pioneer' tape deck were recovered.
The vehicle was lodged at the Leonora Police Station as investigations continue.
Around the Web