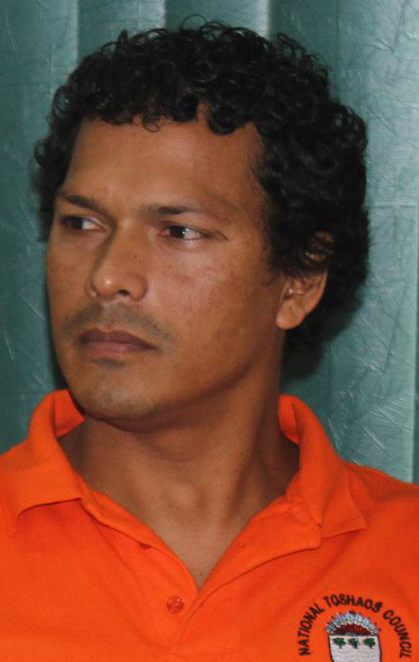 The launch date of the new political party called the The Liberal and Justice Party (LJP), founded by Lenox Shuman, former vice chairman of the National Toshaos Council (NTC), has been brought forward by a month and will now be launched in mid-January.
Shuman told Stabroek News yesterday that in view of the approval of the no confidence motion against the government in the National Assembly on Friday night, the launch will now be in January. "No later than mid-January," he said.        
On his  Facebook page, Shuman also informed his colleagues and supporters of the launch noting that he will be posting further details.
"We look forward to your presence and support for a new future for Guyana," he said, "The Liberal and Justice Party – Shaping Guyana's Future."
Shuman announced the formation of a party in June this year prior to the holding of the NTC's conference. At the time, he had fairly good response mainly from people in the hinterland regions. Shuman, who served a three-year period as toshao of St Cuthbert's Mission, is currently in Canada with his family, where he lived and worked as a pilot prior to returning to Guyana over four years ago.
Unlike in June when he made the announcement and had some quick responses, within a five hour period of the updated post yesterday, the post received 31 comments, mostly from well-wishers, 23 shares and 101 likes.
While one commented that it was too late and that the launch should have been earlier one said, it was never too late.  
Shuman had also been engaged in discussions with a number of people on the coastland.
He had initially announced the launch of the party at the end of September, to coincide with the end of Indigenous Peoples Heritage Month. However, supporters had asked him to postpone the launch.   
Yesterday, Shuman said that the party is broad-based and is appealing to Guyanese from all walks of life to join it.
Around the Web