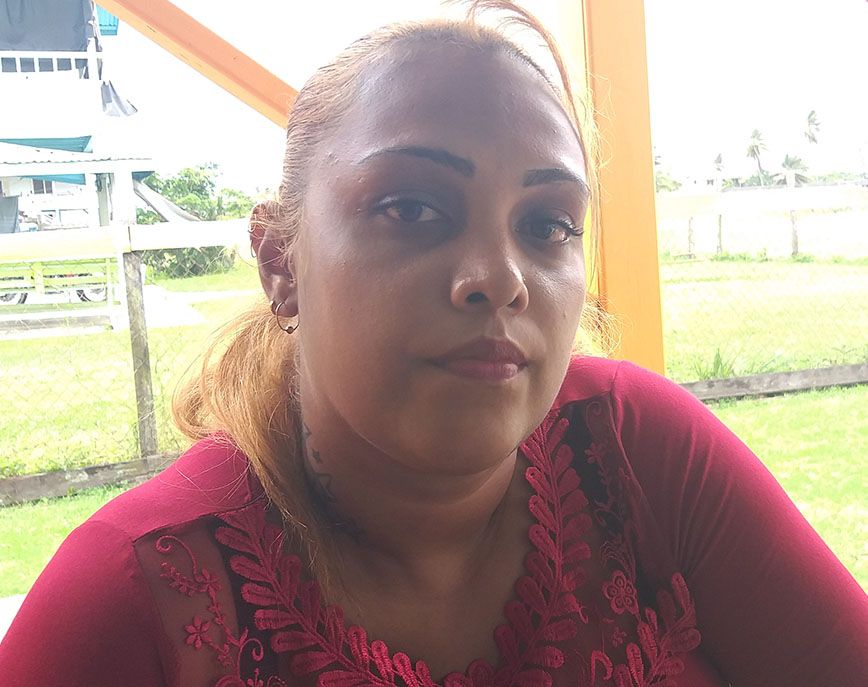 A Mibicuri, Black Bush Polder couple was arrested on Christmas Day after they reported that their house was broken into sometime on Christmas Eve. According to the police, it is believed that the couple may have misled investigators after they gave different figures for the amount of money that was stolen, and also that some money was recovered in the house.
However, the family is upset at the way in which the matter is being handled by investigators attached to the Mibicuri Police Station, since they believe that the police should be out searching for the perpetrators instead of harassing them.
Shamwattie Ramdeo also known as "Sunita", who operates a business at her home yesterday relayed that on Christmas Eve after returning home from an outing they had discovered that their house had been broken into and the upper flat had been ransacked.
The woman explained that they immediately contacted the police and she reported that all of her money which amounted to over US$1300 and $600,000 had been stolen.
 However, she then added that initially her husband did not know about all the money. "On Christmas Eve my husband tell them we lost US$1000 and $400,000 but the same night when they come I give my statement and tell them about all the money including penny bank and my stash and same time I tell them my husband didn't know how much I had," she explained.
"Them tell we don't touch anything, don't go in the room, so we sleep outside the room for the night," she said.
However, the woman said on Christmas morning one investigator arrived, "He take some pictures and say I could pack up my stuff but I didn't get to pack up the stuff."
She said, later in the day another investigator arrived and searched the room. "They recovered some of the cash. I had penny bank money and some money my husband work and give me. So I guess when they (perpetrators) pull the drawer some fall out between the clothes and by we didn't go pack we didn't know."
The woman noted that the said investigator left and returned a few minutes later and informed them that she and her husband were needed at the station. "Them take a statement from he and one from me and tell me we got to remain there until they get a phone call."
She added, "I spend the night there, that was Christmas night. I spend whole day Boxing Day and them come in the night them put me on $20,000 bail."
According to the woman, who has an 11-month-old baby at home, she pleaded to be placed on bail on Christmas Day. "My child na stay without me, I beg them to keep my husband if they want but let me come home with my son but them say no them can't release me till them ain't get the phone call."
The woman stressed that she is frustrated at this time. "I don't know what to do. These police wasting time when they should go look the people who rob us."
Meanwhile, up to last night, the woman's husband was still in police custody. A senior police source told Stabroek News that they are seeking legal advice so as to lay charges against the man, as they believe that he may have lied to the police.
Ramdeo is however calling on the hierarchy of the Guyana Police Force to conduct an investigation into the way in which her matter is being handled.
Around the Web