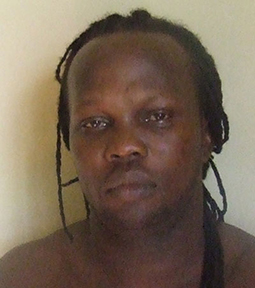 In keeping with intentions to go after the assets owned by alleged drug trafficker Shervington Lovell, the Special Organised Crime Unit (SOCU), during the last few weeks, has been raiding properties said to be owned by him.
It was confirmed yesterday that the ranks have so far searched a property in Meadowbrook, the Tower Suites and the Leisure Inn Hotel in New Amsterdam, Berbice. It is unclear what the ranks were searching for. Previously, officials had seized jewellery and documents belonging to Lovell, which were being stored in a safe deposit box at a city bank.
Law enforcement officials reminded that Lovell became the subject of an investigation in 2016 and is still being investigated, mainly for money laundering.
Stabroek News was told yesterday that it is believed that Lovell, called `Big Head', owns many other properties. Ranks, during the last two weeks, visited several of Lovell's properties but they were locked and as a result they could not gain access.
Last month, this newspaper was told that in order to go after Lovell's assets, local law enforcement officials will have to collaborate with their American counterparts.
Customs Anti-Narcotic Unit (CANU) head, Michael Atherly, has said that officials here are making preparations in this regard. Based on what Atherly said, the seizure of Lovell's assets is at a standstill for now, pending collaboration with the officials from the United States.
Through the company S&S Mining, Shervington and his brother Shawn purchased the Tower Suites hotel in 2015, at a reported cost of $766 million and undertook major renovations. Then just three years later, in 2018, he was able to open the Leisure Inn Hotel in Berbice, which had a price tag of around $450 million. Authorities are questioning how he could have made the two multi-million dollar investments in such a short space of time.
Lovell and Colombian, Ricardo Ramirez, were arrested along with a Surinamese national on October 25 at the Norman Manley International Airport in Jamaica on drug trafficking charges. They were deported to the US about a month later and Lovell was charged hours after he landed.
Lovell was arraigned before Magistrate Judge Ona T. Wang in a New York court and pleaded not guilty to conspiracy to violate Maritime Drug Enforcement Law and is presently in a US jail.
According to US court information seen by this newspaper, Lovell was represented by attorney James Roth and he consented to his further detention as the information states, "Detention on consent without prejudice."
A US arrest warrant was out for Lovell since August, following months of investigation by the US Drug Enforcement Administration, surrounding him meeting with confidential sources (CSs) in Georgetown and Jamaica as they allegedly planned a cocaine shipment to the Netherlands.
Court documents had revealed that Lovell, a principal in Tower Suites in Georgetown, allegedly sought help on how to launder money from the Netherlands as, while he had reportedly done so from the US and Canada, it was a first for the European country.
It was following the interception of a cocaine-laden vessel, 350 miles off Diamond Valley, Barbados on July 27, 2018, that a sealed US arrest warrant was issued for Lovell. He and his co-conspirators (CCs) were allegedly hoping to traffic the 624 kilogrammes of cocaine to the Netherlands via the Azores.
According to the complaint filed against Lovell, in or about April and July 2018 in Guyana, Jamaica and Colombia, on the high seas and elsewhere, he and others intentionally and knowingly combined, conspired, confederated, and agreed together and with each other to violate the maritime drug enforcement laws of the US. It further says they knowingly intended to use a vessel to distribute and possess with intent to distribute a controlled substance in violation of Title 46 of the United States Code Section 70503 (a) (1).
Around the Web