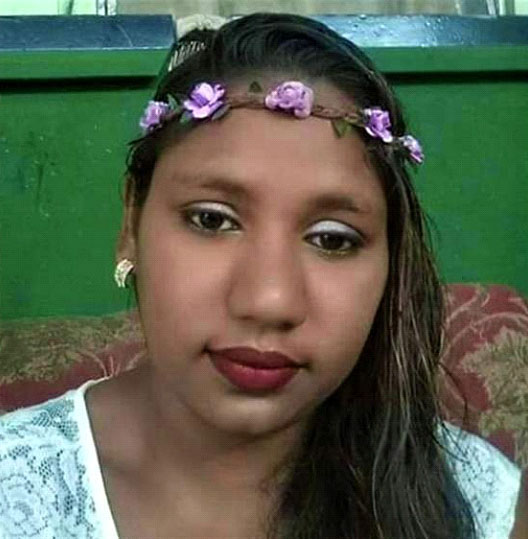 (Trinidad Express) Sarah Joseph has been identified as the woman whose body was found wrapped in a sheet in Cunupia on Monday. The body of the man found with Joseph's remains, remains unidentified.
Joseph, 27, of Freeman Road, St Augustine, was identified by her family who viewed the body at the Forensic Sciences Centre yesterday.
Joseph's family went to the Tunapuna Police Station on Tuesday to report her missing.
Given her description, police asked Joseph's relatives to view the "Jane Doe" found in the bushes at Mount Plasir Road.
Detectives said they were still waiting for the man's relatives to come forward.
Police suspect that the man was her boyfriend, whom they were told was affiliated with the Rasta City gang.
Investigators were told that Joseph was last seen on Saturday by her brother. She told him that she was going to a birthday party that night in central Trinidad.
Relatives told police that they knew she had a boyfriend but had not yet met him.
The male victim bore the tattoo "Kenny" with a deck of cards on his left hand.
A tattoo of a star is on the female victim's left shoulder, police said.
The bodies, wrapped in a sheet, were discovered at around 5.15 p.m. on Monday.
Investigators believe they were shot and killed at another location, and their bodies dumped in Cunupia.
Anyone with information can contact Homicide Region III at 652 0495, 555, 999, or the nearest police station.
Around the Web