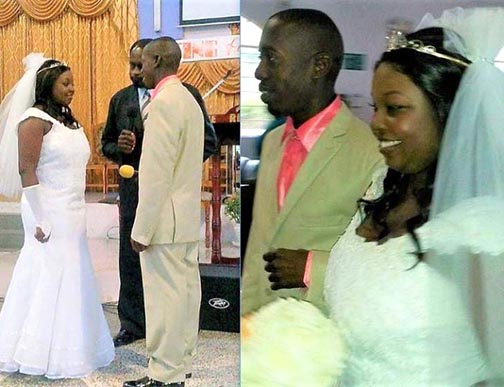 (Trinidad Express) Tobago police officers have launched a search for a man suspected of bludgeoning to death a school teacher yesterday morning in Lambeau.
The suspect, Cain's close male relative, was seen running from the crime scene where Kla-Marie Cain, 25, was brutally beaten as she made her way to the kindergarten where she taught.
Parents were dropping their children off at the Dorothy Moses Nursery School at Nursery School Street at 8 a.m. when they heard Cain screaming during the attack.
Cain, who was staying at a house next door the school, was beaten with a hammer, police said.
She was pronounced dead by paramedics who were called by Cain's co-workers.
Cain was the mother of two. The children are aged five and two.
Officers of the Tobago Homicide Division and Task Force are investigating.
Around the Web