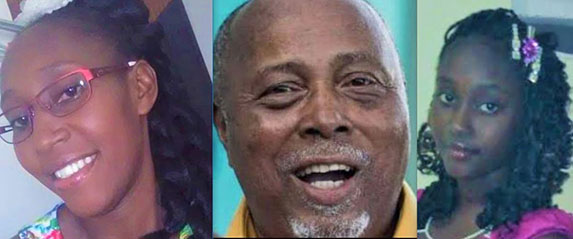 (Trinidad Express) The man suspected in the killing of four La Brea residents last Tuesday, has been caught.
The arrest was confirmed by head of corporate communication for the Trinidad and Tobago Police Service Ellen Lewis.
The Express was told that the man is being questioned at a police station in the Eastern Division.
The man was held around 9:10 a.m. on Sunday walking in the vicinity of St Albans Quarry.
The TTPS tweeted: "The suspect in the gruesome murders of four people on Tuesday at Sobo Village, La Brea, is held at around 9:10 a.m. (18.03.18) walking along a roadway leading out of St Albans Quarry, located 200 metres off the Valencia Stretch."
The suspect was held by officers attached to the La Horquetta Crime Patrol Unit, under Sgt Vaughn Waldropt who was on patrol at the time.
He was held with a green knapsack containing items of clothing.
The man is being turned over to the Homicide Bureau of Investigations, region III under Supt Lindon Greenidge.
La Brea residents, Abigail Chapman, 42, her daughter Olivia, 15, Olivia's friend Mikella, 15, and landlord Michael Scott, 69, were stabbed and beaten to death at Chapman's apartment at Khani Settlement, La Brea
Comments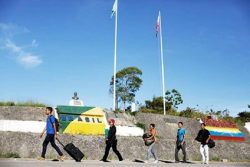 RIO DE JANEIRO,  (Thomson Reuters Foundation) – Brazilian authorities and aid groups are rushing to help tens of thousands of Venezuelan refugees before the start of the rainy season in northern Roraima state this month, even as government leaders clash over a request to close the border.
MANAGUA,  (Reuters) – Protests in Nicaragua over changes to social security have led to the deaths of at least three people, including a police officer, the Red Cross said yesterday, heaping pressure on the leftist government of President Daniel Ortega.
BRASILIA,  (Reuters) – Half of the nations belonging to Unasur, a South American bloc set up a decade ago to counter U.S.
(Trinidad Guardian) A Waterloo mother was almost killed in a brutal cutlass attack, allegedly at the hands of her 15-year-old son, whom she scolded about his school work.