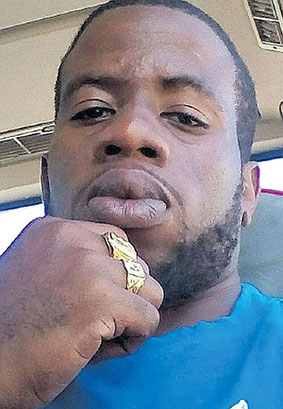 (Trinidad Guardian) One man was killed and another wounded after being ambushed by gunmen while sitting in a car in Mount Hope. The dead man, identified as 24-year-old Jaleel "LimeLite" Stevenson, was shot 14 times.
According to a police report, at about 6 pm Stevenson and his friend, Jelani Husbands were seated in a car near a car wash at Riverside Avenue, off Maingot Street, Mt Hope, when they were approach-ed by masked gunmen.
Police said Stevenson was first shot six times while Husbands was shot twice. Both men got out of the vehicle and attempted to run away but were chased after by the gunmen.
Stevenson fell and one of the gunmen stood over him and shot him eight more times. He died on the scene. Stevenson lived in Arouca and was a mason at a water systems company.
Husbands, 21, escaped, and is said to be warded in a serious condition at the Eric Williams Medical Sciences Complex. Police are yet to determine a motive for the fatal shooting.
Investigations are continuing.
Around the Web