Water from La Parfaite Har-monie added to the drainage woes of Canal No.1, West Bank Demerara (WBD)  which had been flooded since December 24.
Chief Executive Officer of the National Drainage and Irrigation Authority (NDIA), Fredrick Flatts acknowledged on Tuesday that the draining of water from La Parfaite Harmonie housing scheme, WBD into Canal No. 1 further taxed the drainage system there resulting  in slower relief  for flood-affected residents.
Flatts made the comment while responding to a letter in Stabroek News on January 5th by Dennis Mayers, General Secre-tary, Chamber of Commerce and Industry, Region Three. Mayers, in his letter had said that the Canal No.1 flooding was compounded by water diverted from La Parfaite Harmonie.
"Yes I believe it did not make, draining effective. This caused water to be backed up… If it (Canal No. 1) was not draining La Parfaite Harmonie, it would have been less difficult to drain [affected communities]," he explained.
According to Flatts, La Parfaite Harmonie has been a swamp for a number of years and the waterlogging in the area was not receding,  leading them to divert drainage into  Canal No.1.
This was the first admission by anyone in government that the diversion of water from La Parfaite Harmonie had deepened the flood woes of Canal No.1.  It will also highlight the question of what will be done for the long-term drainage of La Parfaite Harmonie.  The Central Housing and Planning Authority (CH&PA) is still responsible for the maintenance and development of La Parfaite Harmonie.
Mayers in his letter said that La Parfaite Harmonie has clogged drains and as a result water that accumulated there could not flow through its intended arteries in Goed Fortuin, WBD.
He stated that the "decision to divert Parfaite's water to Canal No 1 in order to the ease any possible flooding" in the community was  due to poor drainage in the housing scheme.
"The drains in Parfaite were only cleared on Sunday (Decem-ber 31) in a reactive response to a crisis in Canal No 1," stated Mayers. The statement by Mayers raises again the question about the regular and efficient clearing of drains in preparation for the rainy season. Mayers in his letter also argued that the Canal No. 1 main drain requires cleaning twice per month as opposed to the once per month that the authorities have spoken about.
"In terms of the big picture we have to look at other ways of how we can get the water out of Parfaite Harmonie. We would need to engage the CH&PA and discuss if we need to have another sluice to have the water drain off," Flatts told this newspaper when asked if a solution is on the table.
He further explained that they would also need to consult with other communities since creating a new drainage system would also have indirect effects.
"For example a community like La Grange might not want water from other communities running through their community. They might be affected by flooding or the water may take a while to drain off as quickly as it would have. So we would have to consult with any community the drainage system would be passed through", said Flatts.
While residents of Canal No. 1 and Meyers believe that poor maintenance of the main drainage canal has also contributed to the flooding, Flatts rejected this.
"I 100% disagree. We have a contract for cleaning the canal on a monthly basis. The farmers in the community can tell you we have been clearing the canal", Flatts stated.
He pointed out that the moss in the canal has been growing rapidly and contributes to  slow drainage.
"This polder here is a farming one so what you would notice is the moss growing at a faster rate because of the fertilisers being used by the farmers," a resident explained to this newspaper during a visit.
Chairman of Jacoba Constan-tia-Conservancy Neighbourhood Democratic Council (NDC), Dhanraj Bipath, also contended that the flooding in Canal No.1 resulted from poor drainage and lack of maintenance of the canal.
He posited that if the canal was cleaned frequently leading up to the rainy season,  the present flooding would have been less. Nonetheless, he said that since the flooding they have been receiving full support from the NDIA and they are currently seeking to address the slow drainage situation.
"We are trying dig the shallow parts of the seven miles long canal, it seems as if some parts the water is running back into the low lying areas.  So we have excavator in here and we are digging the parts that are shallow to improve the drainage," he explained.
Bipath further told Stabroek News that water that accumulated on the land during the rains has receded and farmers are currently assessing the damage to their farms.
Comments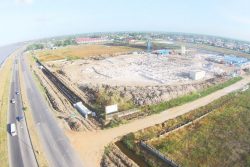 The government was yesterday ordered to pay over $1.7 billion in damages to Toolsie Persaud Limited (TPL), after losing its challenge to the company's ownership of land at Turkeyen, including the site of the MovieTowne cinema complex and shopping mall.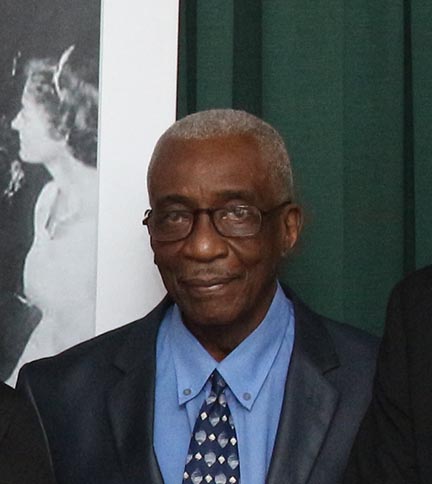 The opposition PPP yesterday said that the PNCR's call for a house-to-house registration exercise to produce a new voters' list "reeks of desperation" and could derail local government elections set for later this year and even the 2020 general elections.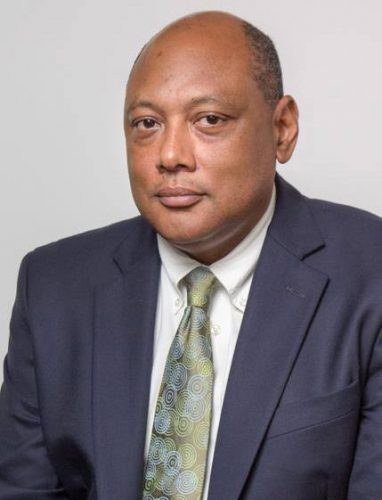 The Guyana Geology and Mines Commission's (GGMC) Brickdam Office was shut down yesterday morning after scores of workers walked out, in protest against the ongoing mercury burning at the Guyana Gold Board (GGB) lab.
A visually-impaired and bedridden 86-year-old woman was raped in her home at Berbice early last Friday morning and her family is now calling for justice.