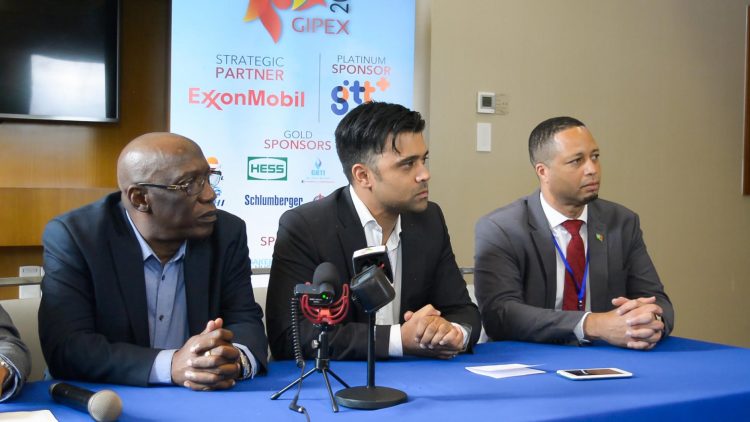 The GUYSONS Group of Companies has formed a joint venture with a Trinidadian company for the provision of oil and gas logistics services.
According to a release yesterday from  the Guyana International Petroleum Business Summit and Exhibition (GIPEX), the announcement was made by GUYSON's Chief Executive Officer (CEO), Faizal Khan, during a media briefing on the sidelines of the inaugural GIPEX conference at the Marriott Hotel.
Khan, in making the announcement, told reporters that the GUYSONS Group of Companies, which has been in existence for more than two decades, "carefully looked at the market place to see how we, as a group of companies, can build capacity and support the oil and gas industry in Guyana."
The joint venture, he said, is ….
To continue reading this article
Comments

(Trinidad Guardian) Former T&T and Manchester United footballer Dwight Yorke yesterday denied he entered into any contract with Chutney Monarch Neval Chatelal to loan him money to pay off a debt following his Island Vibe fete last year.

For the limited reopening of the Skeldon and Enmore sugar estates next month, government is in the process of borrowing some $10B to 15B from local commercial banks here, Minister of Finance Winston Jordan says.

A 38-year-old electrical contractor narrowly escaped death yesterday after he was shot and robbed of $600,000 by two motorcycle bandits who trailed him from a bank before cornering him at his Enmore, East Coast Demerara (ECD) worksite.
Guyana has registered its highest score on the Transparency International (TI) Corruption Index Report but even with a mark of 38 and ranking at 91 out of 180 countries it is still viewed as a very corrupt country.
Guyana's appeal over the constitutionality of presidential term limits will now be heard on March 12 by the Caribbean Court of Justice (CCJ), according to the Trinidad-based court's schedule of sittings.