Dear Editor,
While we await a meeting with Public Security Minister Khemraj Ramjattan, to update him on our work on the ground, The Caribbean Voice appeals to the Minister to use his position and influence to help bring about the following:
* A registry of sexual offenders
* Decriminalizing of attempted suicide
* Mandatory counselling for attempted suicide victims and suicide survivors
* Raising the age of consent to 18
* Making sexual abuse a non-bailable offence
* Elimination of the charge of wandering
* Re-establishment of the Gatekeepers' Programme
While we understand that all of these issues do not fall within the purview of the Minister we know that he can approach his cabinet colleagues, the respective line ministers, and that they can reach out to the opposition to ensure that each piece of legislation is bipartisan to prevent a recurrence of the situation relating to previous motion for the decriminalization of attempted suicide that was voted against by the government some time ago.
We also appeal to the Minister to:
* speed up the process of training all members of the police force to handle abuse and suicide cases
* establish a policy for minors not to be placed in lockups with adults
* reach out to the phone companies to seek their support for a toll free suicide and abuse hotline
* standardize stringent legal consequences for all forms of abuse
* establish a Special Victims Unit in the police force to deal with all forms of abuse
* establish a special court at the level of the magistrate's court to handle abuse cases
Yours faithfully,
Annan Boodram
The Caribbean Voice
Comments
Dear Editor, The GAWU, we are sure, like many Guyanese were surprised when they read the April 19, 2018 Stabroek News and learnt that Minister of Agriculture, Noel Holder said he was searching for persons to name to the Board of Directors of the GuySuCo.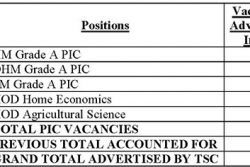 Dear Editor, In my letter in Stabroek News of April 20 which has the headline: 'There were 735 vacancies advertised by the TSC not 3472,' I indicated that Mr John said that vacancies for Practical Instruction Centres were not included in his statistics. 
Dear Editor, I would like to follow up on a letter published in SN on April 20, by Keron Adams, titled Does the GPF have a section responsible for traffic lights?'  The letter writer is spot on in inquiring about the culture of road users in Guyana, which results in so many unnecessary accidents.
Dear Editor, I have just noticed that the West Indies has selected its squad for the 20 over (3 hour) match at Lords against the rest of the world.