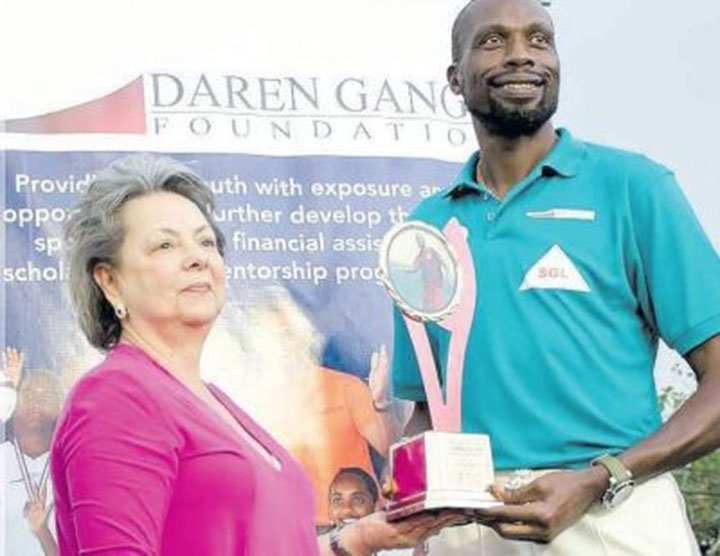 (Trinidad Guardian) Among the legends and past West Indies players in Barrackpore over the weekend was Sir Curtly Ambrose. He could not be missed. Standing over six feet tall, Ambrose was a big hit for local fans who came out to watch the charity match between the Daren Ganga XI and the Brian Lara XI.
He signed autographs, took pictures, laughed with everyone and spoke to supporters like he knew them for years. But when he stood in front of our Guardian Media Sports camera he started talking serious business—the business of West Indies cricket.
"I didn't watch much of it. It is too painful to watch," he said, when asked about West Indies' recent tour of New Zealand where they went winless. "It's been a disastrous tour and nothing really went well. I'm just hoping that the players and the coaching staff can go back to the drawing board, do some soul searching and figure out a way to start winning," he said.
While the coaching staff usually comes under the radar after defeats, Ambrose had a different take on the state of regional cricket. He said, "It is not so much about coaching, in my opinion, because the guys have got the skills. We just need the coaching staff to instil certain discipline, and passion and pride and commitment in order to get results."
That's what Ambrose said he tried to bring to the team during his three-year stint with the West Indies between 2014 and 2016 before he was removed.
Ambrose didn't mince with his words about the poor quality of fast-bowlers coming through the ranks. He didn't blame the bowlers, but rather pointed to "substandard" pitches.
"We need to get back to the days when we were the best team in the world where we had good cricket pitches, where there is a little bit in it for the fast-bowlers, a bit for the spinners and if you're a good enough batsman, you can score runs. The pitches in the Caribbean are terrible, and that's why when we go overseas and the pitches are bouncing, the players are all at sea. We need to get back quick, bouncy pitches in the Caribbean.
It will make better players and fast-bowlers," Ambrose said.
Around the Web