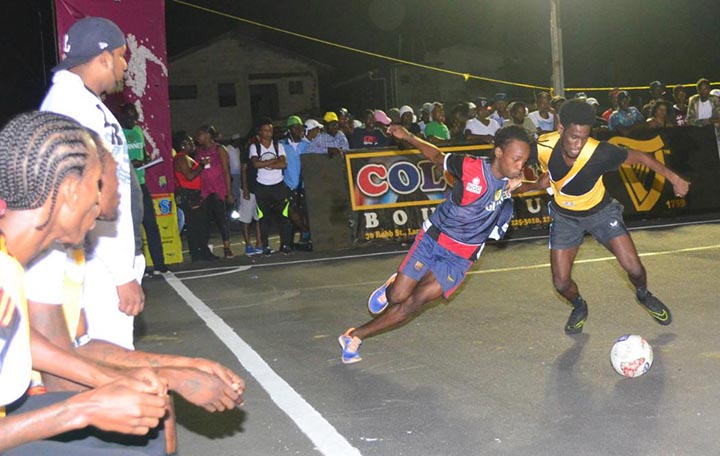 The playoff round of the Guinness 'Greatest of the Streets' West Demerara/East Bank Demerara zone kicks-off today from 9:00am at the Pouderoyen Tarmac.
With 31 teams already secured for the group stage, the eight remaining entrants will contest for the final round-robin berth. Each match will be of 10 minutes duration.
In the opening fixture, Gully Side will lock horns with Samaroo Dam, while Brothers will match skills with Future Crane.
The third clash will pit Stewartville against Genocide Youth while Lot-20 will lock horns with Top Striker in the fourth showdown.
Following the conclusion of the opening round, the four respective winners will face-off. The subsequent victors of the aforesaid matches will compete for the final position.
The main tournament which starts on Friday, features 32 teams competing in an initial group stage format.
Upon the conclusion of the group round, the top two finishers will advance to the knockout round in the seven day tournament.
The Pouderoyen Tarmac will serve as the venue for the entirety of the championship. The other playing dates are January 31st, February 2nd, 7th, 9th, 13th and 17th.
Winner of the tournament will pocket $400,000 and the championship trophy. On the other hand, the runner-up will receive $200,000 and the corresponding accolade.
Meanwhile, the third placed finisher will receive $150,000 and a trophy, whilst the fourth placed unit will walk away with $100,000 and a trophy.
Around the Web