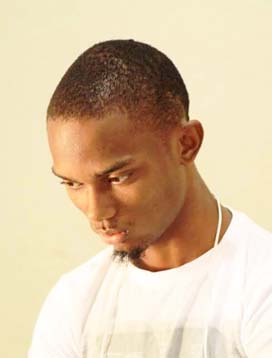 Candidate Master (CM), Anthony Drayton will look to continue his winning ways when the fourth round of the Guyana Chess federation (GCF) Senior Chess Qualifiers takes place today at the National Aquatic Centre.
Drayton, the highest rated FIDE player with a 1945 rating won all three of his matches so far defeating David Khan, Loris Nathoo and Joshua Gopaul when the tournament got cracking last weekend.
He has the maximum three points and is trailed by another Candidate Master and a former national champion in Taffin Khan, another former national champion in Kriskal Persaud, Roberto Neto and Glenford Corlette all of whom are on two and one half points.
Seven players,  Gopaul, Aslam Hussain, Ronuel Greenidge, Maria Varona-Thomas, Davion Mars, Nathoo and Rashad Hussain are on two points each while nine other players namely, Saeed Anwar Ali, David Khan, Shazeeda Rahim, Calvin Giddings, Kadeem Scott, Frankie Farley, Errol Tiwari, Nyasha Ziswa and Uddhav Bagwandeen are on one point.
Clayton Naicker and Chino Chung languish at the bottom of the table, yet to score a point.
The top seven players at the end of the tournament will be selected for the Closed National Senior Championships, scheduled of later this year.  They will challenge defending national chess champion Wendell Meusa.
Around the Web