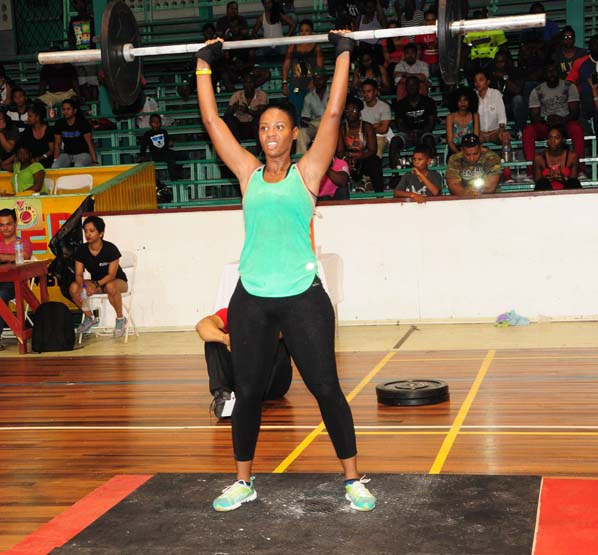 If you are a fan of CrossFit style competitions, then the National Park tarmac is the place to be tomorrow.
The venue will be transformed into a battleground for the fittest athletes in these 83,000 square miles as title sponsor, Kares Engineering, teams up with the Guyana Fitness Games to stage the fourth annual 'Fitness Challenge.'
The 'Fitness Challenge' is a one-of-a-kind event with no precedent in the country, an event for the whole family, which will provide an experience for the fitness community that creates positive memories for all; athletes, volunteers, sponsors, and spectators.
Tomorrow's fixture which gets underway at 11:00hrs will see 34 turbo charged athletes pushing their bodies to the limit in the ultimate test of fitness and athleticism.
To win the CrossFit style challenge will require speed, coordination, aerobic and muscular endurance, experience with Olympic lifts, raw strength, skill, and a healthy serving of guts, determination and power.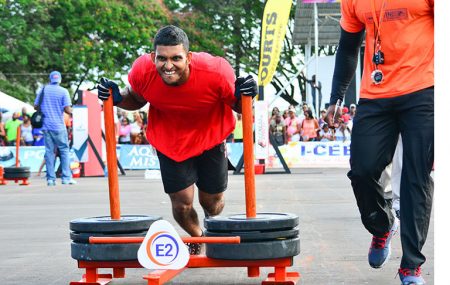 According to one of the main coordinators and sponsor of the event, Jamie McDonald, the tasks for the athletes will include Olympic snatches, a combination of running and deadlifts and a mixture of CrossFit style movements like kettle bell swings and the atlas stone.
In excess of $600,000 will go to the top finishers in this year's event which promises to be the biggest ever.
Tickets cost $1000 and are available at Fitness Express and your nearest gym.
Last year's male and female winner, Dillon Mahadeo and Semonica Duke have signaled their bold intentions of once again being atop the podium steps.
However, human and man-made obstacles stand in their paths.
This year's staging also comes with a twist with local celebrities like Director of Sport, Christopher Jones, Miss World Guyana, Vena Mookram, Radio personality, the Remix Chick Macalea Cameron, Dj Akelo, Robbie Pulse (Pulse Entertainment CEO) and Saskia Wijngaarde (CEO of Red Entertainment) competing in the Scotiabank Celebrity Charity Challenge.
The celebrities will challenge themselves for the benefit of charities.
Help and Shelter and the Giving Hope Foundation will be the beneficiaries.
Around the Web