After the resounding success of the first three seasons of the Americas Rugby Championship, the continent will inaugurate a new performance tournament for countries in Sudamérica Rugby and Rugby Americas North.
Enter the Americas Rugby 15s Challenge which will be played from August 24 to September 1 in Medellín, Colombia.
According to a release from the Guyana Rugby Football Union (GRFU) the first edition of this new tournament created by Rugby Americas, will be run by the Federación Colombiana de Rugby, which has chosen the city of Medellín to host it; the venue will be the Estadio Cincuentenario.
Two representatives from each Region will take part: Guyana and Mexico will represent the North and host Colombia and Paraguay will represent the South.
Each team will play three games in the round-robin tournament – Sunday August 26 to Wednesday August 29, with the final round set for Saturday September 1. The winner will be the team with the most tournament points.
Paraguay and Colombia are in the 40th and 41st World Rugby Ranking positions and are the best ranked teams after the four participants in the Championship. Guyana arrives as 2017 RAN Senior Men's Champion and Mexico has been invited because of its Major Market designation.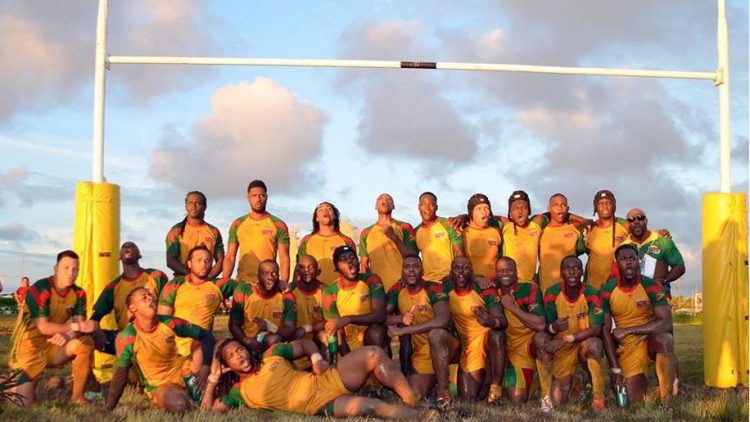 For the 2019 Americas Rugby Challenge, and in subsequent years, the two Rugby Americas North (RAN) teams will be those which qualify first and second in RAN qualification.
World Rugby Vice President and Americas Rugby Chairman Agustín Pichot, said "It is a great honour to announce the dates, venue and participating teams for the newest tournament for the continent. We see competitions as the key factor in growth and to have four teams competing in a tournament such as this is great news for rugby in the Americas."
"The growth of the game in the continent is increasing and tournaments such as this generate the aspiration for countries to be better and more competitive," Pichot said.
"I congratulate the Federación Colombiana de Rugby for organizing what we know will be a great event that will enhance the development of the four participating unions and our two regions."
The President of the Federación Colombiana de Rugby Andrés Gómez, added: "We are delighted to be hosting in Colombia this new platform for the game, which integrates countries from the whole continent. This will be a great sporting challenge for Los Tucanes which will help them raise their performance."
The match schedule will be announced in a subsequent release.
Around the Web