President of the International Association of Athletics Federations (IAAF), Lord Sebastian Coe reaffirmed the federation's commitment to the CARIFTA Games while stressing its importance yesterday.
Lord Coe's comments were made at the Thomas A. Robinson Track and Field Stadium in Nassau, Bahamas during the feature address of the Annual CARIFTA Games' press conference.
"CARIFTA is much more than a sporting event, it's a medium that brings the Caribbean together," Lord Coe said, while adding, "This is a medium that inspires the next generation and young athletes around the world."
Coe, who was speaking during his fourth visit for the CARIFTA Games in the Bahamas, highlighted that "pound for pound, the global impact that Caribbean track and field athletes have made has really set our sport alight. "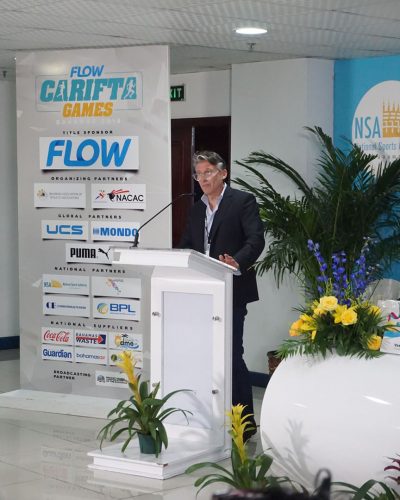 The IAAF Head and former Olympic gold medalist then reminded those gathered of the work the IAAF was able to do in the aftermath of the Hurricanes of 2017 which ravaged several Caribbean islands.
Coe then stated that assisting athletes through the Solidarity Fund and developing infrastructure are high on the agenda to "keep the athletes and the sport moving."
He then concluded by stating, "There is nowhere this weekend I'd rather be than watching extraordinary athletes of the Caribbean do what they do."
This will be the eighth occasion that The Bahamas have hosted the event which in its 47th edition.
The CARIFTA Games start tomorrow and conclude on Easter Monday.
Guyana is represented by an 18-member team.
Around the Web