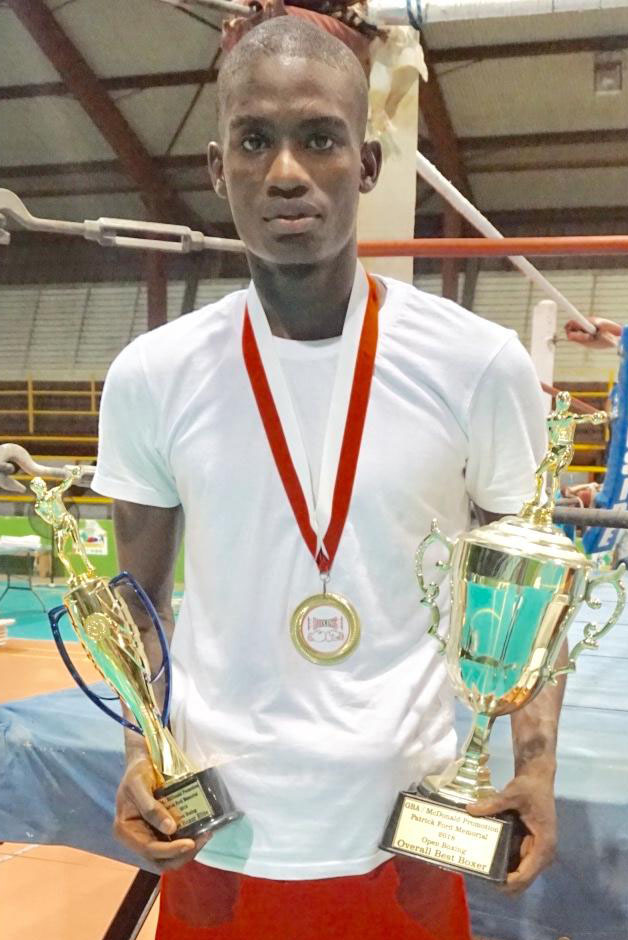 Colin 'Superman' Lewis, one of two Guyanese boxers competing for medals at the XX1 Commonwealth Games currently ongoing in Australia, will spring into action today versus Nathan Ferrari of St Lucia.
The pair of light welterweight (62kg) fighters will take the ring at 13:02 Australia time.
The winner of the Round of 32 bout will face Sinethema Blom of South Africa.
Last December in St Lucia, then here in February, Lewis stopped Ferrari before the end of the first round.
According to President of the Guyana Boxing Association (GBA), Steve Ninvalle, Lewis is confident of once again being victorious against the St Lucian "but by no means will he be taking Ferrari lightly since a lot can happen with one punch."
Guyana's other representative at the Games being staged on the Gold Coast, Keevin Allicock will take the ring on Monday.
The silver medalist at last year's Commonwealth Youth Games will match gloves with Scotland's Reece McFadden, a bronze medalist at the last Commonwealth Games.
Allicock and McFadden are scheduled to take the ring at 17:17hrs Australia time.
Said Ninvalle "These guys are going through their paces in Australia and even though Keevin has a tough opponent, we expect his tools to enable him to compete with the best in the world."
Meanwhile, Ninvalle also disclosed that the Pepsi U-16 competition initially scheduled for Saturday at the Andrew 'Sixhead' Lewis Boxing Gym will now be staged at the National Gymnasium on Sunday. The reason: "It has been slowly outgrowing the 'Sixhead' Gym so we want the patrons to have some comfort as the view our future champions" said Ninvalle.
On Sunday, the event starts at 17:00hrs and admission is listed at $500.
Around the Web