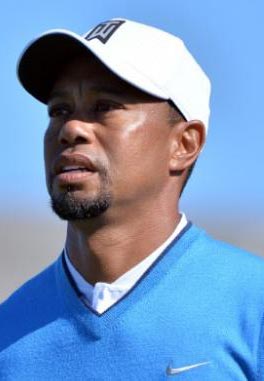 AUGUSTA, Georgia, (Reuters) – Jordan Spieth carded five birdies over his final six holes to power his way into a two-shot lead at the U.S. Masters on Thursday but that spectacular finish was overshadowed by Tony Finau, who penned a bit of Augusta National folklore as he hobbled into contention.
On a day that saw Tiger Woods back at the Masters for the first time since 2015 and reigning champion Sergio Garcia record a 13 — the highest score ever for a single hole at the tournament — it was Finau who stole the show by grinding out a 68 to join Matt Kuchar on four-under.
Spieth, the 2015 champion and runner-up in 2014 and 2016, sputtered through his first seven holes, mixing two birdies with two bogeys, before carding an eagle at the eighth then reeling off five straight birdies from the 13th.
The three-time major winner signed off with a bogey at the last for a six-under 66 to leave him alone in top spot.
"Its round one and I know as well as anyone anything can happen here at Augusta," said Spieth, who has now held the first round lead in three of his five Masters.
But it was an inspiring performance by Finau that had the golf world buzzing.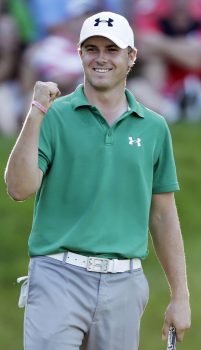 Finau's first Masters was in danger of being over before it even started when the 28-year-old suffered what appeared to be a gruesome ankle injury while celebrating a hole-in-one during Wednesday's Par Three contest. The cheers turned to gasps as Finau's ankle dislocated, sending him to the hospital for treatment and an MRI.
Not willing to surrender his chance of playing in the year's first major, Finau limped up the leaderboard ahead of a glittering array of major winners.
The horror story of the day was penned by Garcia, who watched five balls splash into the pond guarding the 15th green. The stunned Spaniard saw his hopes of becoming the fourth man to win consecutive Green Jackets all but disappear in just a few minutes.
Australian former world number one Jason Day also watched his ball hit the drink, literally, when his shot landed in a patron's beer on the opening hole.
While everyone had a good chuckle over Day's plight, Garcia's was hard to watch, his 13 at the par five matching the highest score for a single hole in the 82-year history of the Masters.
Woods, who is on the comeback trail after undergoing spinal fusion surgery in April and bidding for a fifth Green Jacket, did not set Augusta alight with his opening round but he was happy to be in contention at one-over par.
"A 73 is fine," said Woods, who will start Friday seven shots off the lead. "By the end of the week this will be a pretty packed leaderboard the way the golf course is set up.
Lurking three shots back is a pack of seven golfers at three-under that includes major winners Henrik Stenson and Rory McIlroy, who needs a Green Jacket to complete a career grand slam.
Around the Web