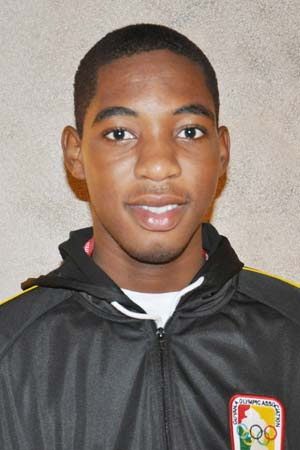 Guyana's Shemar Britton and Priscilla Greaves were knocked out of the mixed – doubles category after producing a commanding win in the ongoing Commonwealth Games in Gold Coast Australia.
The Guyanese duo, who are expected to carry Guyana's table tennis hopes in the future, defeated Priscilla Tommy and Ham Lu Lu of Vanuatu in straight sets 11-5, 11-6, 11-6 to storm their way into the round of 32.
However, their promising campaign ended at that very stage  after coming up against Singapore's Feng Shao Poh and Ye Lin who defeated  the Guyanese 4-11, 2-11, 5-11 to book their place in the round of 16.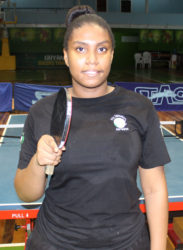 Christopher Franklin and Trenace Low,  also lost their round of 32 mixed doubles match to Tracy Feng and Trent Carter of Australia 4-11, 8-11, 9-11 while Nigel Bryan and Natalie Cummings failed to make it past the round of 64 after dropping their match to Trinidad and Tobago's Rheann Chung and Dexter St Louis in straight sets 10 – 12, 4-11, 5-11.
Guyana also suffered defeats in the men's doubles category when Franklin and Britton lost to Shankar Shetty and Harmeet Desai of India 6-11, 5-11, 7-11, ending their run at the round of 32.
The Guyanese will have one final shot of medaling at the Games when Lowe and Cummings team up in the women's doubles today against Singapore's Mengyu Yu and Tianwei Feng in their round of 16 match.
The Guyanese players also failed to advance in their singles encounter with Lowe and Cummings placing second in their group and Britton and Franklin also placing second in their groups.
However only one player advanced from the group and not two as was reported yesterday.
Around the Web