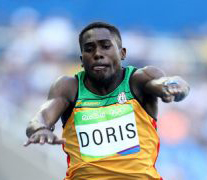 Gold medalist at the just concluded Commonwealth Games, triple jumper, Troy Doris could possibly compete here in two months.
This is according to fellow Commonwealth gold winner, Aliann Pompey who sent out a release to the media yesterday.
The release stated that there is a prospect of Doris competing at the annual Aliann Pompey Invitational (API) set for June 30 at the National Track and Field Centre.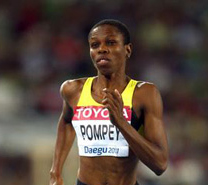 As of release time, the organizing committee was awaiting confirmation from Doris' team.
The release stated that a stellar field of athletes have already confirmed for this year's API.
"Notably, the field includes the youngster Jordan Diaz from Cuba. Quite a technician, Diaz is the World U18 Champion and WORLD RECORD HOLDER at 17.32m. Joining him is last year's champion from Surinam, Miguel Van Assen. The national record holder, CARIFTA and South American gold medalist has a personal best jump of 16.94m. He's also the 2014 Summer Youth Olympic Games champion. In the mix is 4-time Olympian and 2008 Bronze medalist from Bahamas is Leevan Sands.
Also representing Guyana is API's 2017 bronze medalist Lloyd McCurdy. His jump of 15.91 last year put him behind Van Assen and Sands at Leonora last year."
Around the Web