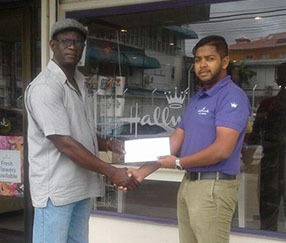 Registration for the various disciplines for tomorrow's Boyce/Jefford Relay Festival and Family Fun Day closes today ahead of what is expected to be a riveting day of fun and competition at the Police Sports Club Ground, Eve Leary.
Eight athletics clubs have already made a commitment to register in the athletics relay competition, including Police Progressive Youth Club, Guyana Defence Force, Mercury Fast Laners, Upper Demerara (Linden), Super Upcoming Runners, Flames Athletics Club (Hopetown, Berbice), Region Five Education Department (Berbice) and the University of Guyana.
The Relay Events are: 4×100 Females; 4×100 Males; 4×400 Females; 4×400 Males; 4×200 Mixed Relay; 4×400 Mixed Relay; Sprint Medley Females (100m,100m, 200m, 400m); Sprint Medley Males (100m, 200m, 400m, 800m); Distance Medley Females ( 2400metres ) (400m, 600m, 600m, 800m); Distance Medley Males (2800metres) (400m, 600m, 600m, 1200m); Distance 4X800 Male and Female Relay.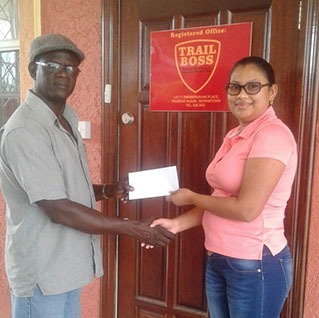 Cash Prizes of $25,000; $20,000 and $15,000 will be awarded to teams finishing first to third.  Total prize money of $720,000 will be handed out in the Relay Events.
In addition, a minimum of eight top local football teams will compete in a small goal football competition expected to kick things off tomorrow from 10:30am. Among the teams are Future Stars, West Front Road 'Goal is Money', Alexander Village, YMCA, Albouystown 'A', California Square, Bent Street, Power Producers Distributors, Police, Agricola Champion Boys among others.
Teams are expected to complete registration today. Cash Prizes: $50,000 (winner) and $25,000 (second place) + Champion and Runner-Up Trophy will be awarded in the football.
In the cycling contest, sponsor of those events, former national cyclist, Jude Bentley, has indicated that all cyclists desirous of competing are encouraged to participate once they are in possession of the required gear, bicycle and helmet.
Cash Prizes of $25,000; $15,000 and $10,000 will be awarded to cyclists finishing first to third. Total of $200,000. Trophies will accompany incentives.
In the Cricket Competition: Trophy Stall Masters will play United States Embassy Foreign Service Association in a male showdown while Trophy Stall Angels takes on Mike's Wellwoman in the female contest.
Cash Prize for Females $50,000 (winner) and $25,000 (second place) + Champion and Runner-Up Trophy.
Domino: In excess of 20 teams will compete for the $200,000; $100,000 and $50,000 top prizes on offer while the  MVP will receive $10,000.  Total prize money of $360,000 will be handed out in the Domino Competition.
There will be Novelty events for participating patrons and Kids Zone featuring bouncy castles, trampolines, face painting and many more attractions
Four lucky patrons will go home with four impressive prizes including a microwave, $20,000 cash and the largest family will win a 'Household Hamper' including Ariel Soap Powder, Swinger Matches, Rage Insecticide, Hefty Garbage Bags, Trin Chloro Bleach and Squeezy compliments of Ansa McAl.
Ganesh Parts, National Sports Commission, K&B Mining, R&D Engineering, C&L Construction, Trail Boss Interior Trucking and Security Service, Antarctic Maintenance and Repairs, Romano Builders, Starr Party Rentals, Jude Cycle Shop, Stag Beer, Heineken and I Cool Water are the sponsors of the event.
Around the Web