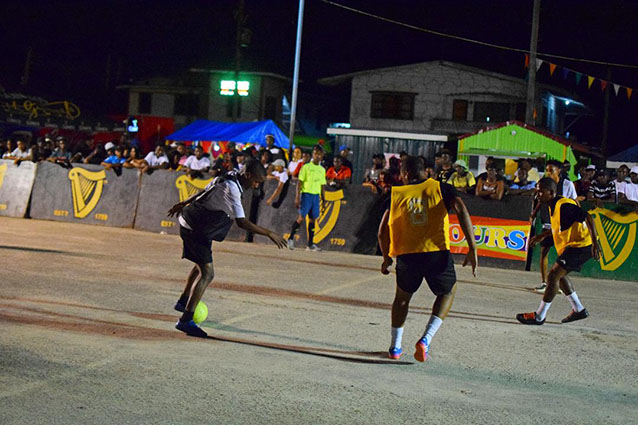 The Mackenzie Bus Park Tarmac will provide the battleground, when defending champion Dave and Celina's All-Stars oppose Silver Bullets tonight in the Guinness 'Greatest of the Streets' Linden championship.
The clash which is expected to produce scintillating football, is expected to be witnessed by a capacity crowd.
The titlist, who earned their berth to the finale following a penalty shoot-out victory against Swag Entertainment, will start the match as the favourite.
Mortimer Giddings, Alonzo Thurman, Rudy Halley and Tyric McAllister are the main threats for the side who are a perfect blend of youth and experience.
In terms of the numbers, Dave and Celina's All-Stars have fashioned a tourney leading 11 goals, in the process vanquishing the likes of Hard Knocks, Amazings and Quiet Storm.
The only blemish in their campaign occurred in the opening match against Amelia's Ward Russians. On the defensive side, the champion has only allowed two goals.
On the other side, Silver Bullets are a dangerous outfit powered by high profile names such as Robin Adams, Damion Williams, Jermaine Samuels and Omar Williams.
Offensively, the former champion has tallied nine goals, which led to victories against NK Ballers, High Rollers [twice] and Next Level.
Defensively, two goals have been conceded by their rearguard, one of which resulted in a loss to Wisroc.
The eventual champion of the event will pocket $400,000 and the championship trophy.  They will also earn an automatic berth to the National Championship.
Meanwhile, High Rollers will oppose Swag Entertainment in the earlier third place playoff. The winner will pocket $150,000 and a trophy, while the loser will collect $75,000 and an accolade.
Around the Web