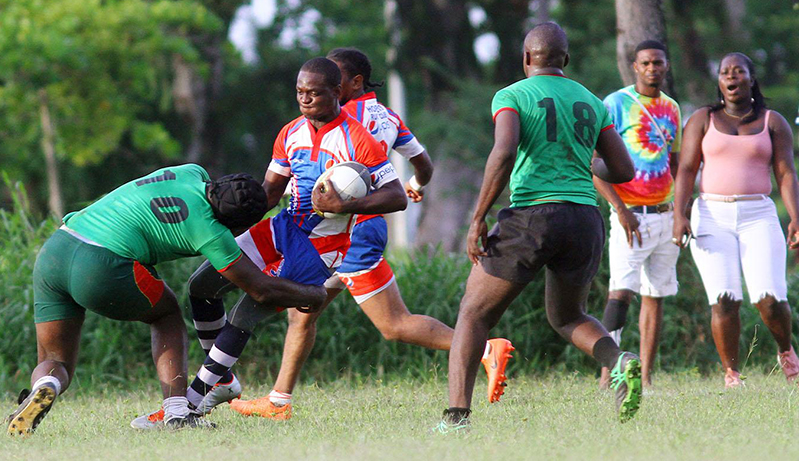 The Guyana Defence Force (GDF) rugby outfit opened their Bounty Farm 15s League title hunt yesterday at the National Park with a 26-13 victory against the Pepsi Hornets.
GDF was led by tries from Aluko Venture and Dillon DeAbreu who had one apiece while a brace from national rugger, Avery Corbin, further put paid to the efforts for the men in blue, white and red.
Joseph Rahaman nailed two conversions while Cloyd Prowell buried the other to stretch the soldiers' advantage.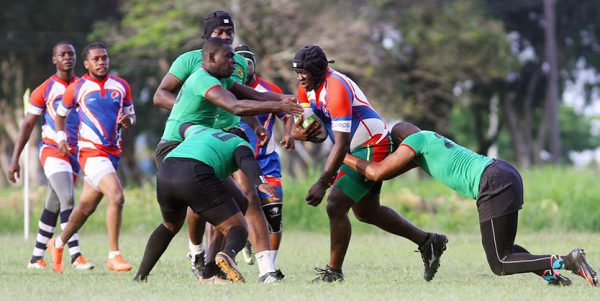 A penalty by Ryan Gonsalves and tries by Jason Tyrell and Delroy Gordon were not enough for the Hornets to secure their first win of the League which started last weekend.
Meanwhile, in the other game on Saturday, the Panthers continued their winning ways with a 64-15 trouncing of the Caribs.
The five-week League continues this weekend with the Hornets facing the Police Falcons on Saturday and the Panthers tackling GDF on Sunday.
Around the Web