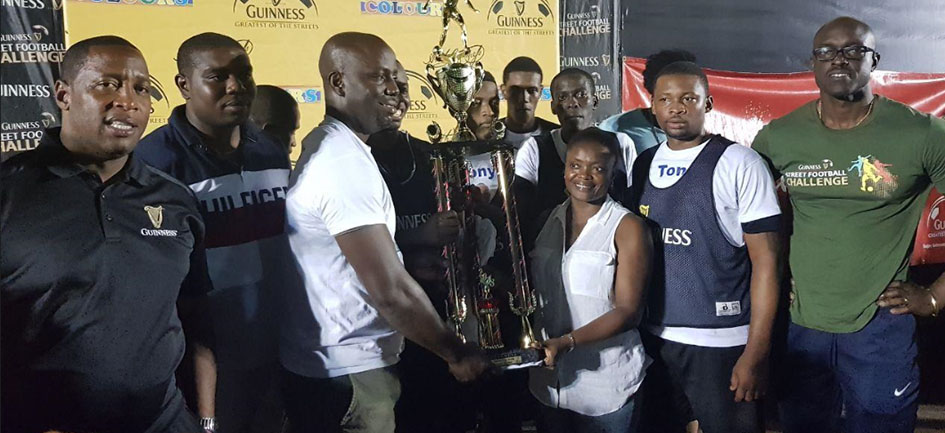 Silver Bullets was crowned the Guinness 'Greatest of the Streets' Linden Champion dethroning titlist Dave and Celina's All-Stars 3-1 on Saturday at the Mackenzie Bus Park Tarmac.
It was the second title in the tournament history for the Silver Bullets unit, who dedicated their victory to the late Tony Gilbert, a stalwart of the team that passed away weeks earlier.
The gargantuan viewership was appreciate of the intended gesture before the commencement of the clash and loudly supported the challengers.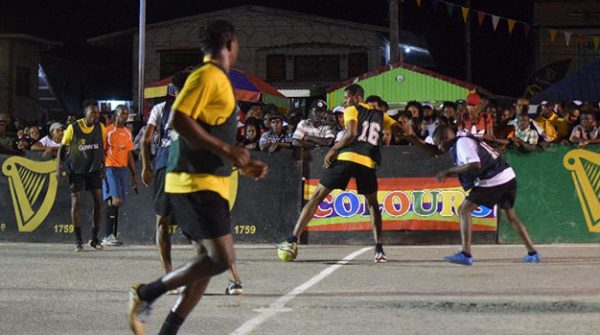 Following a scoreless first period, Omar Williams gave the partisan a reason to celebrate, pushing Silver Bullets into the lead in the 27th minute.
Racing down the left side, Williams fired his effort into the back of the net, after latching onto a right side pass.
The celebrations continued for their large fandom 10 minutes later when Clifton Halley etched his name on the scorer's sheet compliments of a shot from the centre of the field.
Not willing to go down without a fight, the defending  champions pulled one back in the 41stminute, Stephon Tappin uncorked a powerful strike from the left side, which settled into the roof of the net.
However, Silver Bullets would not be denied as Halley fired the shot in the 44thminute to seal his brace and the issue.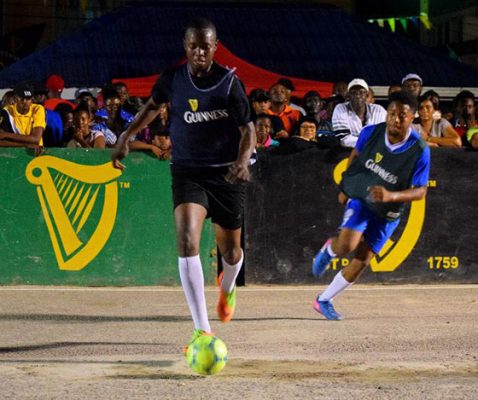 Silver Bullets received $400,000 and the championship trophy.  They also earned an automatic berth to the National Championship while the dethroned champions walked away with $150,000 and the corresponding trophy.
Meanwhile, Swag Entertainment crushed High Rollers 4-0 in the earlier third place playoff.
Shane Luckie bagged a double in the 28th and 38th minute, while Steve Franklin tallied a 'Guinness Goal' (GG) (a good scored in the final three minutes count as two) in the 49th minute.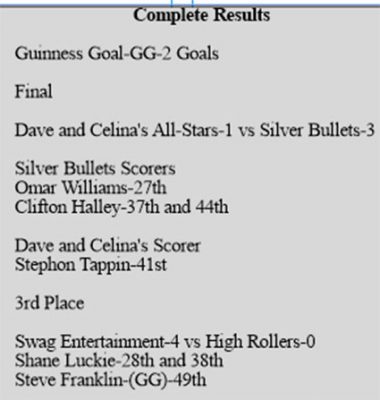 With the win, Swag Entertainment pocket $100,000 and a trophy, while the loser pockets $75,000 and the corresponding accolade.
Around the Web