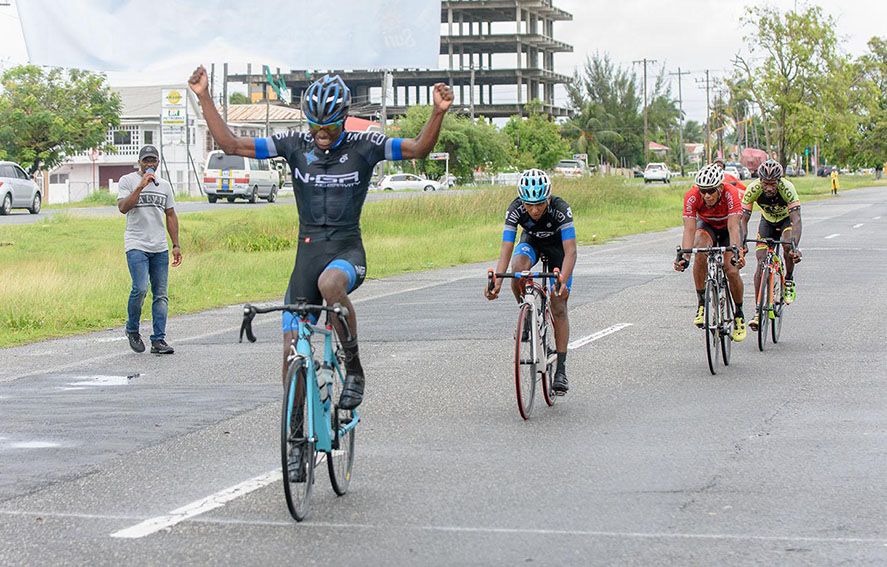 Jamal John's consistency propelled him to the top of the podium Sunday following the conclusion of the three-stage cycle road race to commemorate the 52nd Independence Anniversary.
After two days and 151miles of racing in rainy weather, the Team Coco's standout, who finished in the top five of each stage, was rewarded with the winner's trophy.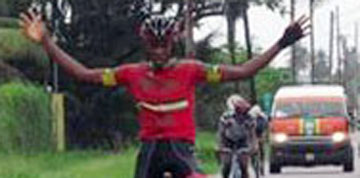 John won the 65-mile first stage on Saturday from Ocean View to Mahaicony and back, placed fifth in the second stage around D'Urban Park also on Saturday then returned Sunday to finish third in the final leg behind United We Stand club mates, Briton John and Deeraj Garbarran.
The third leg was a 20-lap race around the outer circuit of the National Park.
Curtis Dey and Paul DeNobrega, John's breakaway mates in the first stage, placed second and third overall for the event which was organized by the United We Stand Cycle Club.  The 17-year-old Ajay Gopilall, winner of the second stage, was fourth overall while Alonzo Ambrose and skilled veteran, Paul Choo-We-Nam completed the top six overall positions.
Around the Web