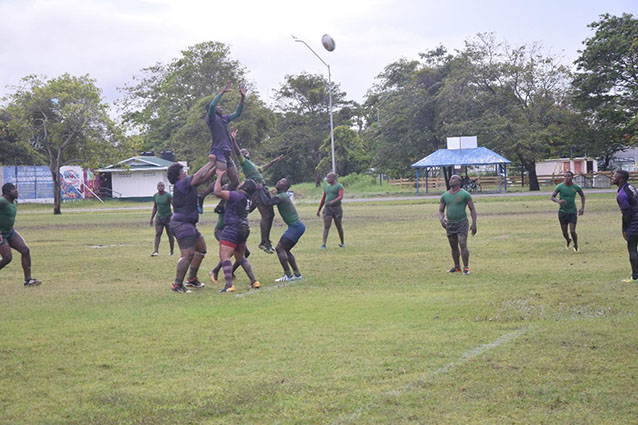 Osei McKenzie scored a hat-trick of tries to help the Panthers cruise to a 41-22 win over the GDF outfit when the Bounty Farm 15s League continued yesterday at the National Park.
This was another feather in the cap for coach, Laurie Adonis' side, who have now won three League games in as many matches.
Second-half physicality was key to the undefeated Panthers who trailed 12-15 at halftime. Following a regroup and some colorful halftime encouragement by Adonis, the GDF ruggers were always playing catch-up, only adding seven points in the second half rout.
Just after the second half kickoff, McKenzie had given the Panthers a useful advantage and from there the Panthers started hunting victory.
Further tries from Jamal Angus and Ryan Dey added gloss to the score line. Godfrey Broomes also chipped in by burying two conversions.
GDF tried to hit back but the two tries by Patrick King and one apiece from Alucko Venture and Joseph Rahaman who also scored a conversion, saw them coming up well short.
Note: The five-week League breaks this weekend to make way for the
Pepsi Hornets Carnival Sevens Tournament which is part of the 52nd Independence Celebrations.
Around the Web