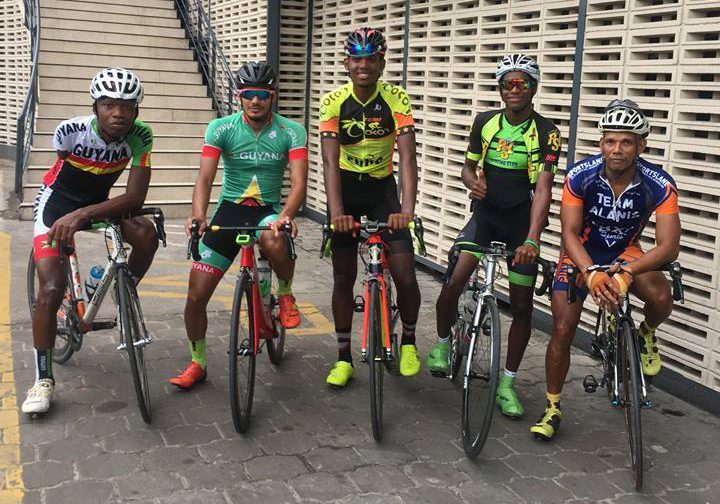 A strong five-man unit of local wheelsmen is scheduled to represent Guyana at this weekend's multi-stage road race in French Guiana.
Jamal John, Paul DeNobrega, Curtis 'Chappy' Dey, Paul Choo-wee-nam and Walter Grant-Stuart have departed Guyana via Suriname, where they will uplift their visas in order to travel to the French speaking territory today.
Marc Sonaram has been tasked with the duties of  team manager.
Around the Web