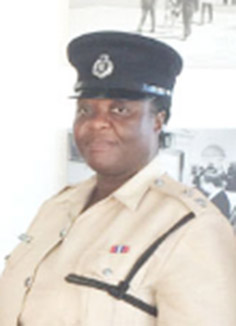 Local athletes will have a chance to get their competitive juices flowing ahead of the Aliann Pompey Invitational (API) on June 30.
According to Vice President of the Athletic Association of Guyana (AAG) Amanda Hermonstine, the National Senior Championships will be staged on Friday and Saturday at the National Track and Field Centre.
Athletes are scheduled to get in the blocks for the flagship event at 18:30hrs on Friday and 13:00hrs on Saturday.
The AAG VP told Stabroek Sport yesterday that 34 events are scheduled to be contested.
Hermonstine added that athletes from all the top clubs in the 592 are expected to compete.
Admission costs $500 for the fixture which should help the athletes warm up nicely for the Aliann Pompey International (API).
Meanwhile, the third edition of the API, Guyana's premier track and field meet, will be graced with the presence of Kirani James, Grenada's 400 metres Olympic and World Champion, after the 25-year-old confirmed his participation.
Also set for the Centre at Leonora, the Invitational will also see Guyana's 2018 Commonwealth Games triple-jump gold medallist Troy Doris, competing for the first time at home.
According to Pompey, the 2002 Commonwealth Games 400 metres gold medallist, James' opening run after a year off is in the top 10 times in the world, while stating "I am a huge Kirani fan and I know that Guyana will be an amazing audience for the 'Jaguar'. I know he's interested in seeing some of Guyana so I'm hoping our Ministry of Tourism can show him a few of the many reasons Guyana should be a destination."
James, at the JN Racers Grand Prix on June 9 in Jamaica, clocked an impressive 44.35 seconds to win the 400 metres in his first race in over a year after recovering from Graves' disease (an immune system disorder that results in the overproduction of thyroid hormones).
The USA born Doris, who has been representing Guyana since 2015, will face Cuban Jordan Diaz, touted by many in his country, as the next World triple jump champion. Quite a technician, Diaz is the World U-18 Champion and junior World record holder at 17.32 metres.
Around the Web