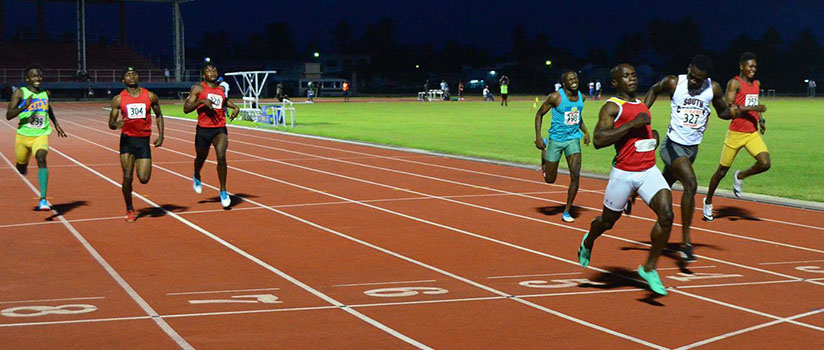 Usual suspects, Kenisha Phillips, Akeem Stewart and Devaughn Barrington, Claudrice McKoy and Winston Missigher were some of the standout athletes on show during the two-day National Senior Championships which was staged this weekend at the National Track and Field Centre.
Phillips was the fastest woman at the track as she blazed to victories in the 100m and 200m events.
The 18-year-old national athlete crossed the line ahead of Alita Moore (24.85s) in one of the most anticipated races on the programme.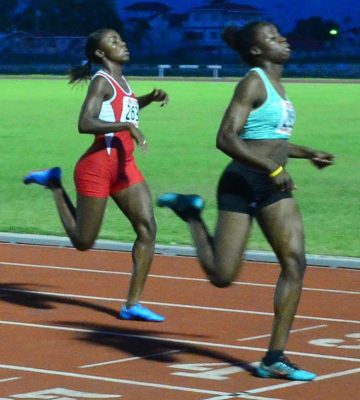 It was a two-woman race as Moore and Phillips came off the turn joined at the hip, but Phillips (24.59s) found another gear on the homestretch and pull away in the final 60m to complete a sprint double. Ruth Sanmoogan was third in 25.55s
Stewart, a pocket rocket on the track, exploded to win the 200m men's final after placing second to the meet's fastest man, Emmanuel Archibald in the blue riband men's 100m. Stewart clocked 21.26s leading Owen Adonis (21.44s) and Lionel Marks (21.81s) onto the podium.
Barrington (1m: 52.61s) stomped his authority in the two-lap event, taking the spoils ahead of Tyshon Bentick (1m: 53.99s) and Anfernee Headecker (1m: 54.01s) who won the 1500m placed third.
Other winners during the weekend fixture included Moore (women's 400m), Joanna Archer (800m), Claudrice McKoy (1500 and 5000m) and Winston Missigher who was the most outstanding male athlete winning the 5000m and 10,000m double and second in the 1500m.
Around the Web