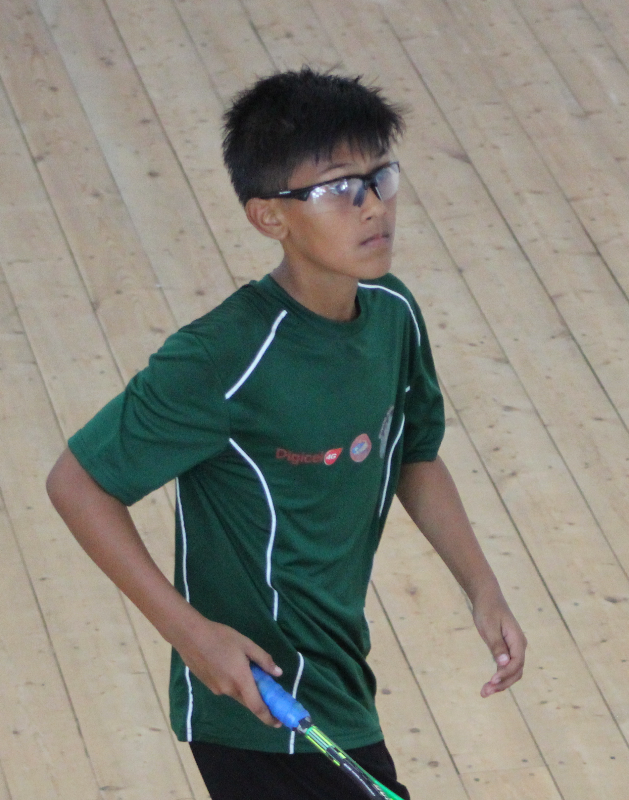 After capturing two singles titles in the individual event of the Junior Caribbean Area Squash Association (CASA) tournament in Jamaica, Guyana's boys and girls' teams began the team events with wins over the Organisation of Eastern Caribbean States (OECS) and the Cayman Islands respectively. 
The boys team, playing in group B, defeated OECS 4-1 in their opening encounter.
Rithew Saywack defeated Mikhail Quashie 11-0, 11-4, and 11-3 while Alexander Cheeks endured a more imposing tussle against Mikal Quashie before winning 11-8, 11-13, 11-8 and 12-10.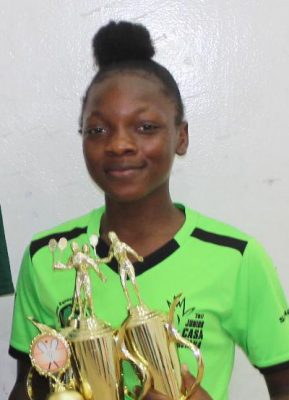 Michael Alphonso, who captured the boys U13 title at the championships, defeated Jaydon Williams 11-2, 11-2, 11-3 while Shomari Wiltshire gained a walkover.
Daniel Islam suffered Guyana's only defeat after he failed to get past Kai Bentick losing 4-11, 3-11 and 5-11. 
At press time the Guyana boys team were playing their second tie in the group against Trinidad and Tobago.
The girls also enjoyed success on the opening day defeating the Cayman Islands 4-1. 
Kirstin Gomes got things going for the South Americans defeating Kali MacLean in a tough five setter 11-4, 10-12, 11-9, 6-11 and  11-6 while Rebecca Low downed Emma Turnbull in straight games winning  11-5, 15-13 and  11-5. 
Madison Fernandes, however, lost to Jade Pitcairn 3-11, 5-11 and 2-11 before Abosaide Cadogan completed the 4-1 win by defeating Shaelah Henry 11-3, 11-2 and 11-4. Georgiana Fernandes received a walkover. 
Guyana, who once held the overall title for 12 consecutive years from 2005 – 2016 before being dethroned by Barbados at home in 2017, will face a stern challenge from the defending champions who walked away with the boys' and girls' U17, and U19 titles on Tuesday. 
They also began their team events by defeating Bermuda 5-0 in the boys and girls' category, respectively yesterday. 
Around the Web