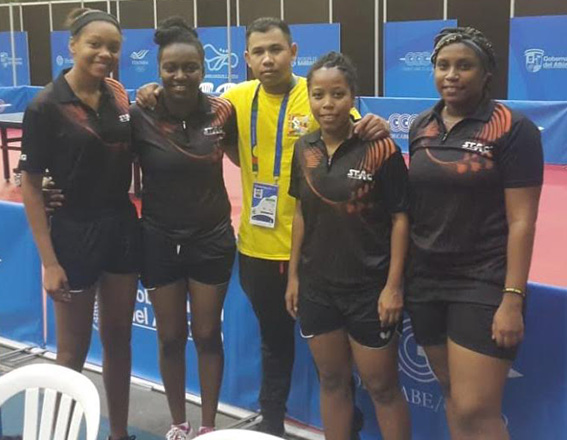 Guyana Women's Table Tennis team competing in the ongoing Central America and Caribbean Games will play El Salvador today for a place in the quarterfinals after notching up a win and a loss on the opening day in Colombia. 
The local contingent, which consists of Chelsea Edghill, Trenace Lowe, Natalie Cummings and Priscilla Greaves, defeated Barbados by a 3-0 margin in a rebound win, after they suffered defeat by a similar margin at the hands of the Cubans.
  The men's team in their opening encounter, also lost to top seed Cuba 3-0, and up to press time, were battling against the hosts Colombia to keep their chances alive of qualifying for the quarterfinal round.
The men's team is comprised of Nigel Bryan, Christopher Franklyn, Joel Alleyne and Shemar Britton.
Around the Web