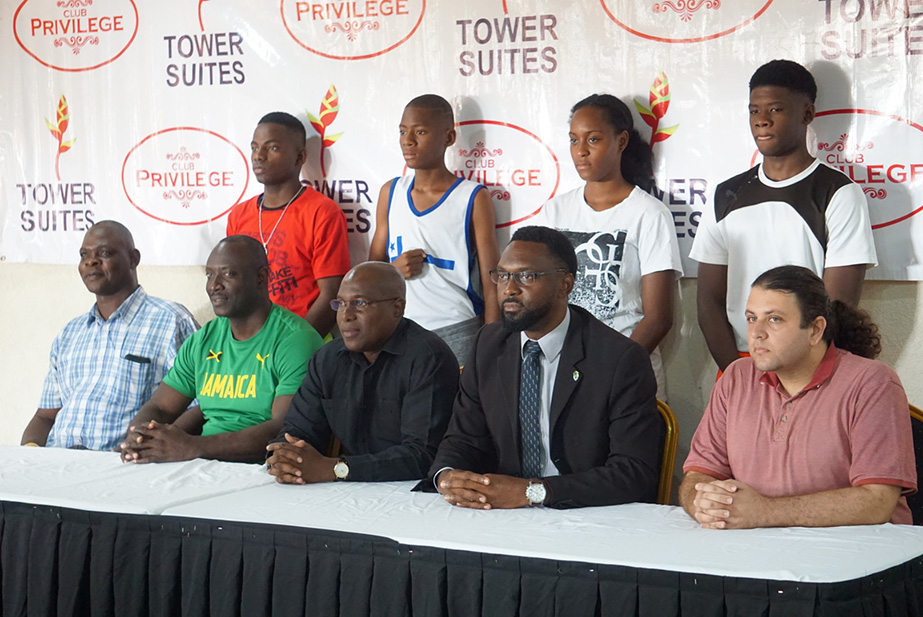 If you are a fan of amateur boxing, then the National Gymnasium is the place to be tonight through Sunday to witness the third edition of the Pepsi Caribbean School Boys and Juniors Tournament.
Come witness some of the best teen pugilists from the 592 match gloves with their Jamaican, Trinidadian, St Lucian and Grenadian counterparts from 19:00hrs nightly.
One year's bragging rights, trophies and medals will be on the line for the event which Guyana has been dominating.
During yesterday's final press conference at Tower Suites, Director of Sport, Christopher Jones noted that he has "seen growth because of programmes like these". He then stated that it is not easy to sustain annual international tournaments of such magnitude, and as a result, the National Sports Commission (NSC) will continue to be a corner man for the Guyana Boxing Association (GBA).
Coach/Manager of the Jamaican outfit, Gilbert Vaz echoed Jones' sentiments, stating that "what I am seeing here in Guyana is progress of the youths and tournaments like these will help to develop future champions." Meanwhile, President of the GBA, Steve Ninvalle encouraged patrons to support the event while thanking the NSC, the Guyana Olympic Association, Bounty Farm LTD, Hand in Hand Insurance Co. Ltd., the Trophy Stall and Tower Suites for their support.
Around the Web