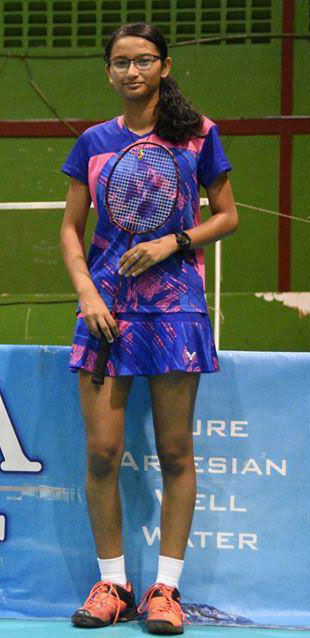 Guyana's top female seed Priyanna Ramdhani continued to showcase her talent as she marched into the semifinals in the Under-19 women's singles of the Caribbean International and Regional Junior and Senior Badminton Championships on Friday which is currently taking place in Paramaribo Suriname.
 At the Ring Sports Center in Ringweg Noord, Ramdhani advanced via bye in the first round after seeded second in the draw and was greeted by Surinamese Sion Zeegelaar whom she disposed in just 20 minutes.
 The 16-year-old protégé raced to 21-8 and 21-13 in no time to book her spot in the semifinals where she will face another Surinamese, Imani Mangroe.
 Meanwhile in the Boys Under-19 Singles and Doubles Quarter-Finals, Guyana lost both matches and missed getting into the Medal Rounds by a close margin.
 In the Boys Singles Tyrese Jeffrey lost to Kodie King of Barbados 21-15, 21-13 in a contest that went past 30 minutes while in the Boys Doubles Jeffrey and Akili Haynes lost to Jun Lim Cheung and Jason Cheung: 21-9, 21-10.
 The Guyana Badminton Association is also pleased that all three Guyanese players participating in the Championships pass their CSEC/CXC examinations with high marks.
Around the Web