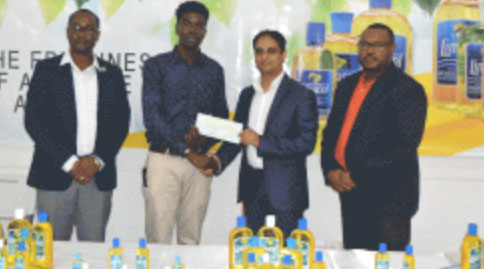 The Petra Organization officially launched the 3rd Annual Limacol Football
 Championship Friday at the New Guyana Pharmaceutical Corporation [GPC] headquarters.
The event which features clubs from Georgetown, Linden and West Demerara, commences on August 30th. It is expected to conclude during the month of September.
Troy Mendonca, Co-Director of the Petra Organization thanked the company for their continued support of the competition, adding that the event will give the sport a timely boost.
Meanwhile Company Secretary of New GPC, Zulfikar Ali during brief remarks, stated that his company is proud to be associated with the tournament.
 Also, Guyana Football Federation [GFF] President Wayne Forde praised the work of the Petra Organization in their attempt to develop the sport, adding that tournaments such this are important in the advancement of the discipline.
Around the Web