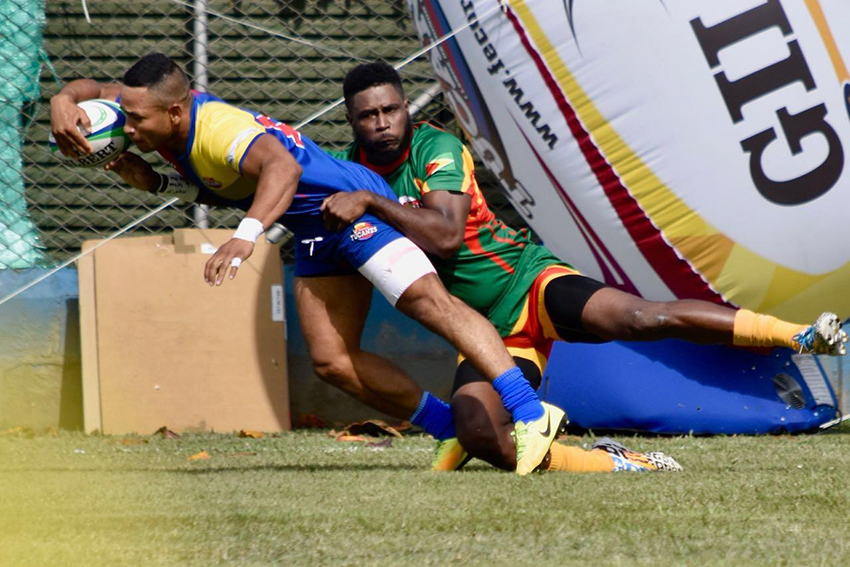 Following a heavy 71-7 defeat at the hands of host, Colombia on Sunday, Guyana's national rugby outfit will look to smooth out some wrinkles when their America's 15s Challenge Series campaign continues tomorrow against Paraguay.
Kick off time at the Estadio Cincuentenario in Medellin, is scheduled for 10:00hrs.
Guyana will be looking for a change in fortunes, while Paraguay will look to continue its winning ways. Following the final whistle in the other game on Sunday, the score line read 45-36 in favour of Paraguay against Mexico.
The local ruggers will tackle Mexico on Saturday in an all-important match up from 15:00hrs.
The loser of the Guyana versus Mexico match will have to play Cayman Islands at home in an eliminator to determine the second Rugby Americas North (RAN) team for 2019 Americas Rugby Challenge.
Paraguay and Colombia are ranked 40th and 41st in the World Rugby Ranking and are also the best ranked teams among the four participants in the Championship.
Note: Guyana is the highest ranked Caribbean side in World Rugby at 46, and along with Mexico at 53, are the teams representing the RAN region in Colombia.
Around the Web