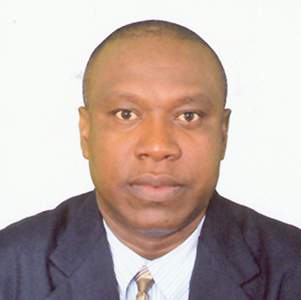 Former Guyana Football Federation [GFF] President Christopher Matthias has questioned the capacity and overall decision of the federation to allow the Kashif and Shanghai Organization to coordinate the inaugural ExxonMobil Futsal Festival.
In an exclusive interview with Stabroek Sport, Matthias said, "It brings into question the capacity of the GFF to fulfill their constitutional mandate as regard to developing football. The GFF structure has an office of that of the organizing secretary and the GFF has a part of the same structure in the associations with qualified people. If the GFF with such administrative ability and technical character has to contract out the hosting of any tournament, then it brings into question the GFF's constitutional mandate to develop Guyanese football."
He further said that the decision to utilize a coordinating team will be a costly exercise and this is even more concerning, given the GFF's current financial situation, as they are indebted to several entities and clubs to the tune of millions of dollars.
According to Matthias, "It would be fair to anyone to come to the conclusion that this might not be the GFF's event. You would had other organizations who successfully hosted tournaments continuously and the question has arisen, what was the criteria used for selection of any organization to host the tournament."
Matthias declared that if no criteria was utilized to select the coordination team, then it raises further questions as to whose tournament it really is.
The event which is slated to run from December 27th-30th, will feature eight teams, three of which will come from Brazil, Suriname and Trinidad and Tobago. It will be contested in an initial group format.
A Sao Paulo Selection will represent Brazil, while Caledonia AIA and ZV All-Stars will play under the flag of Trinidad and Suriname respectively.
Guyana will be represented by a National Selection, while Linden, Georgetown, East Coast and West Demerara will field All-Star teams.
The winner of the event will pocket $1,200,000, the championship trophy and medals, while the runner-up and third-place finisher will cop $600,000 and $300,000 respectively and the corresponding accolades and medals.
The fourth-placed unit will collect $100,000 and a trophy. A venue is yet to be announced for the event, with the National Park and Cliff Anderson Sports Hall being mooted as possible destinations.
Around the Web