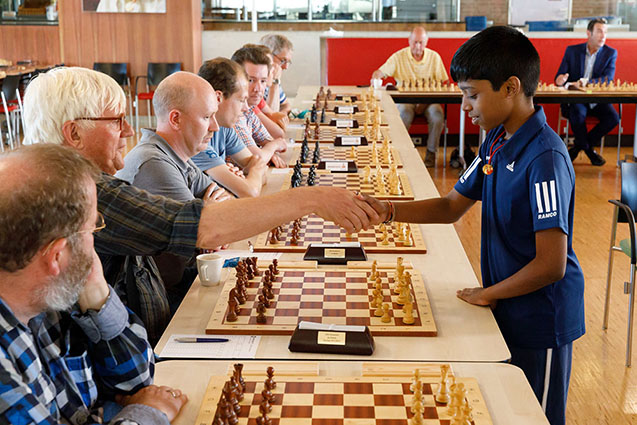 India's child chess player, Rameshbabu Praggnanandhaa, became the world's second youngest Grandmaster in the history of the ancient game at the age of 12 years, 10 months and 14 days on June 24, in Italy.
The record for the youngest Grandmaster is held by Russia's Sergey Karjakin who attained it at 12 years, 7 months, 0 days. Chess is one of three disciplines in which child prodigies exist; the other two are mathematics and music. It is felt that human acumen can be measured through chess, mathematics and music.
The Grandmaster title in chess is the highest achievement which is attainable in the game. There are approximately 1,600 Grandmasters worldwide, but only Jamaica is credited with having one within the English-speaking Caribbean. Cuba has 23 grandmasters – five women and 18 men. One of them—Leinier Dominguez Perez—was ranked at Number 20 worldwide last year.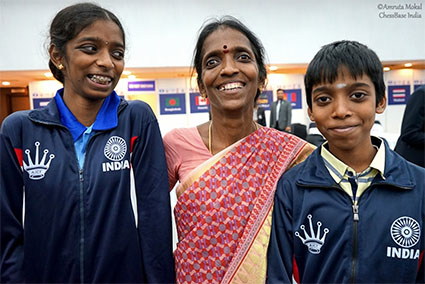 Praggnanandhaa (fondly called Pragg) had set his sights firmly on becoming the youngest Grandmaster worldwide, but he failed to accomplish that feat. Nevertheless, he played well at a recent international tournament in Italy and achieved the rare distinction. The tournament in Italy, the 4th Gredine Open 2018, witnessed Pragg and his sister Vaishali as participants. Pragg entered the tournament with a high FIDE ELO rating of 2529 while his sister was going after her first International Master norm. To qualify for both the Grandmaster and International Master norms, one has to defeat Grandmasters and Inter-national Masters respectively on three separate occasions and obtain a plus score on each occasion.
What is the next step for Pragg? I would assume he has to gradually improve his play and simultaneously, increase his Elo rating points. It may be beneficial for him to reside among the top 100 chess players worldwide. Karjakin played for the world championship chess title two years ago. Pragg may wish to set his sights in the same direction.
Around the Web