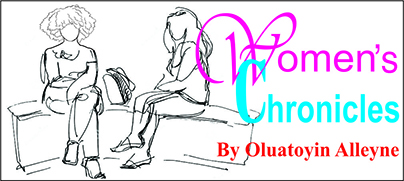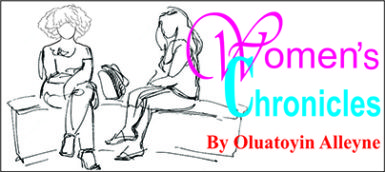 "I don't know how to feel but the matter get dismiss on the same day when was International Women's Day. The magistrate say no evidence but the matter get dismiss because of the prosecution, they didn't present the case properly and did not call witnesses. I don't want him to get away with this thing because he could do it again and I want justice. I report it and went through but yet I didn't get justice," she said and as she spoke tears came to her eyes.
She paused then and asked me if I thought it was fair. I shook my head indicating that I did not think it was.
It was obvious that 24-year-old Malacia Browne was hurt but she was also very angry that the system which should have helped her had failed her and after our conversation I could not help but agree.
On March 8 – International Women's Day – the case against her former boyfriend for assault and damage to property was dismissed for want of evidence. Browne has since approached Red Thread and is being counselled and through that organisation. She has also visited the Office of the Director of Public Prosecu-tions (DPP) with a view to having the ruling appealed. The case was heard by Magistrate Dylon Bess in Court Six and prosecuted by Officer Adolphus.
Moore agreed for her name to be published and was very candid in the conversation; for her justice is important.
"That prosecutor just sat there, he did nothing on my behalf, he basically did nothing to represent me, he just sat there and did nothing on my behalf," she said passionately.
"This thing happen on December 30th last year when I was by my ex-boyfriend aunty house. I was tired because I work shift and wanted to sleep late, and he come in with breakfast. He make omelet and I told him to cover it and put it down because I want to sleep.
"And is just so a argument start and he take my phone and start running it and asking is who man I get. Is something he always does and I get tired of it and I told him I wanted out of the relationship. He start to choke me and I lost consciousness." She said the last part very quietly, then stopped and looked at the palms of her hands which were upturned in her lap.
"When I catch back myself, his aunt was sitting on the bed rubbing my back and she told me to stay in the room and try to talk to him but I wanted to go. I told them I had to see a doctor. But you know what he did? He pull a chair in front of the door and sit down and I couldn't leave, that was around 8:30.
"One time I told him I wanted to go to the toilet and he let me go and instead I run to get out the door and both of them come and hold on me and I run to the veranda and I start to scream for help and for somebody to call the police but he choked me and drag me back into the room.
"It was then I grabbed my phone and dial 911 but I did not get through and he come and took the phone and broke it in two and started to choke me again and covering my mouth and nose. His aunt came and told him not to cover my nose because I am asthmatic.
"I keep telling them I wanted to go home and it was not till about 3 pm that they call a taxi guy that they know and they even help me put on my shoes and so and when I get in the taxi I told the guy I wanted to go the station but he told me he had to do a pick up, and then he would carry me. But on our way, there was a funeral and I jumped out of the car and took another taxi and went straight to the station, North Ruimveldt Station and report the matter."
She believes the taxi driver called her ex and told him, because by the time the police got to the house only the aunt was at home.
"I report the matter to Constable Spelling and he ask me how I only now reporting it and I told him because I was held against my will. But he did not put that in the statement and I was hungry and weak by then. He give me a medical [form] and I went to Balwant Singh Hospital and I got an injection and the doctor write up the medical and I took it back to the same Constable Spelling on New Year's Day.
"The next day the police call and tell me to come to the station for a confrontation with (her ex) and he had a lawyer there and they had about five police officers there. What get me upset is that the police start bombarding me with all kinds of questions like if I love the man, if I am suicidal, if I am pregnant and why I want to leave him. All kinds of questions that were not relevant," Browne said angrily.
"I did not like what they did and I went to Commander Marlon Trotman and he sent me to Officer Singh at the East La Penitence Police Station and they took over the matter on January 5th and on that same day I handed over my damaged phone. Officer Singh tell me that he had to get charged with unlawful restraint too, but up to now no charge yet with that. They keep telling me how the file gone to DPP. They only charge he with assault and damage of property.
Dismissed
"He get charge and appear in court and the magistrate heard evidence on March 7th and the medical nor the damaged phone was presented. The prosecutor tell me I must called Officer Cumberbatch [a policewoman] at East La Penitence and tell her that they need the medical. I called her, I still have her number still." She picked up her phone and showed me a number saved under the officer's name.
"When I call she, she tell me that the court has to send for the medical. So no medical, no phone and the police did not even investigate that this man had a matter in Linden where he had stabbed another woman. They bring up certain things in court and the prosecutor could have called my grandmother, who gave a statement, to challenge it but nothing like that.
"On March 8th the magistrate dismiss the matter and said that I was not cooperating with the police and the law. But I don't know what else I was suppose to do, even if they did not have the medical they could have summon the doctor from Balwant Singh.
"Look right now I feel really bad, I know my matter was not a serious one. But why the police had a trainee prosecutor prosecuting my matter? It is not fair…," she stopped as tears rolled down her face. For about a minute she said nothing as she focused on composing herself.
I asked her what her ex did when the matter was dismissed.
"He just thanked the magistrate and was a big hugging up with he and his relatives and his aunt was there, and I just tell her to tell her nephew to bring back my dog because he had a dog for me. A few days later I got a call to pick up the dog from his lawyer's office."
I asked her how long they were together and if he had ever assaulted her before.
"We were together for a year and one time he had hit me on my breast, but I did not report it. But he was always very jealous, always running my phone and calling my workplace and asking who man I have there. So that morning I just said enough is enough and I wanted to get out of the relationship," she said as she shook her head.
"I just did not want the new year to meet me in the relationship, I knew my life was in danger," she continued. "Look. I would be honest. He is a deportee and he is 46 years. He did not tell me what he get deported for until we started the relationship."
I told her that some people might question her judgement about dating such an older man and one who was deported.
"Look love don't have age and everybody deserves a second chance. It is only later in the relationship then he told me why he was deported. He was deported for robbing a bank and was sentenced to 24 years in prison. He served 20 years and was then deported to Guyana. He is here five years and he does not work his family supports him.
"I don't care what people say about my choice. I want them to think about how I did not get justice even though I did all that I had to do and yet the system failed me.
"I want to say to women out there don't keep quiet, come forward and speak for your life. The system is unfair, victims should get a choice as to who should represent them in court because the police not doing their work. Look what that prosecutor did, even if he did not know he could have asked," she said and once more started to cry.
"Sean Matthews must be held accountable or else the next woman would not be so lucky," she added quietly. She then left, indicating that she had to prepare for work.
She vowed to continue to seek justice and I will be supporting her.
Around the Web