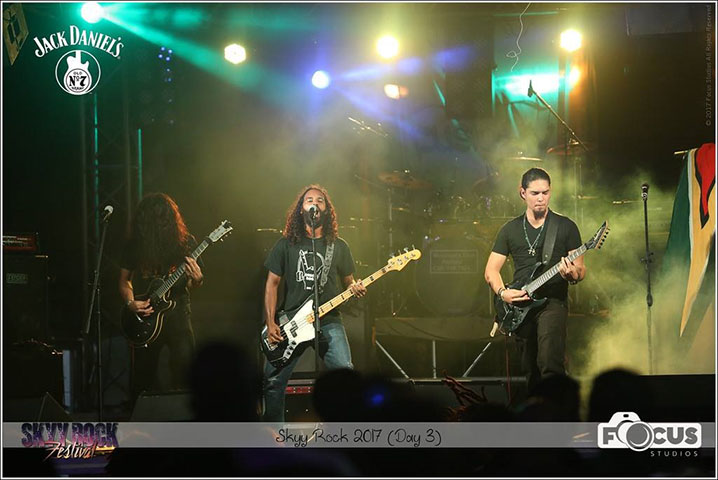 Local folk singer and punk rocker Gavin Mendonca has had quite the year, as he continues to make great strides as a musician and cultural ambassador for Guyana.
His year began with a trip to the Dominican Republic in January where he performed at an Eco/Camping Festival 'Quelonios Festival' in Playa En Valle. In the month that followed, the singer helped with the organizing of the annual Rupununi Music and Arts Festival, which was held at Manari Ranch and said to be a huge success. In April, he and his heavy metal band, Feed the Flames, were selected as finalists for the second Wacken Metal Battle Caribbean, which saw them take the stage in Trinidad at Skyy Rock Festival for the second year in a row.
By May, Gavin was already releasing a music video for his song "How To Build A Tree House", which was done in a short-film style. The film which was shot at the Kaieteur Falls includes the use of Patamona Folklore and Language, as well as the beautiful story of the falls. The film made its premier in Georgetown at the Timehri Film Festival, and has since been screened in the United Kingdom, New York and Florida. It was produced by Derrick 'Ziggy' Denheart and the song produced by Kross Kolor Records.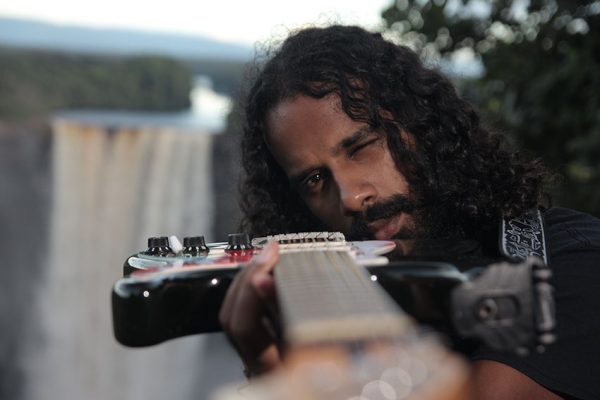 Then in July, the artiste decided to make a huge investment in his career when he planned an impromptu tour of England and the US. He spent July and August moving through different cities in England playing at bars, pubs, and Caribbean backyard get togethers and also at the launch of the University of Guyana's UK alumni in London. The highlight of his trip was being able to open and headline the WOMAD Open Mic 2018. The World of Music, Art and Dance (WOMAD) is a 4-day festival which hosts more than 70,000 people from various countries around the globe where they camp for 4 nights. For Gavin this was truly a life changing experience as he was exposed to new and dynamic cultures from all over the world, while being able to share his own culture via folk music and creole rock.
After spending part of August in England, he went on tour to New York continuing into September. His tour kicked off in Manhattan where he performed at more than a dozen open mic nights building a fan base and creating new opportunities for the next year. The popular folk song "Gangamani" was especially a hit as he got the crowd to sing along with him during every rendition of the song. Local rapper and photographer A-Tay-Jay joined him on a few occasions. While in New York Gavin also performed at the annual Guyana Folk Festival, which was put together by the Guyana Cultural Association in New York. He said it was a true honour to be able to present creole rock to the diaspora in NY for the first time. The singer also made a weekend trip to Florida, where he performed at Full Sail University in Orlando. Here he did a two-hour presentation of Guyanese folk music, creole rock and the Importance of Cultural Presentation through the Arts. This was warmly received by almost 100 of the university's students and staff.
On his return to Guyana in September Gavin headed to Lethem for its Town Week. Then in October, he and his band Feed the Flames put together a massive concert, which was highly regarded as the biggest rock event in recent history, featuring all of the local rock bands and two from French Guiana – Aeons of Disorder and Carnage. This led to him receiving a call from Director of Music Andrew Tyndall who invited him to be part of the Guyanese contingent that was heading to Brazil as part of a cultural exchange programme in November. The group spent two weeks in Boa Vista and Brasilia, performing at multiple schools and cultural centres, the University of Brasilia, and the 13th edition of the annual International Fair of the Embassies. Guyana's Ambassador in Brasilia was particularly impressed by Gavin's twist on local folk songs, in his style of creole rock.
Most recently, the self-taught musician returned from a trip to Suriname where he performed with friends there at a hardcore punk concert. According to talented artiste this was initially part of his plan – to create the first ever inter-Caribbean rock band, featuring himself (from Guyana), Jose Mossel and Shavero Ferrier (Suriname) and Bryan Khan (Trinidad). The punk rock band has given itself the name Sugar-Caned, a play on the three countries' similar production history and is scheduled to make its onstage debut at the Skyy Rock Festival in Trinidad next April. Before that, Gavin has been invited again to perform at the Quelonios Festival in the Dominican Republic at the end of January and the Rupununi Music and Arts Festival scheduled for February 15 -17. But that is only the beginning. 2019 is expected to be a bigger year for Gavin, who has already began putting plans in place for a major international tour for the latter half of the year.
Gavin is extremely grateful for the support he has received, both locally and internationally and is now more than ever focused on making his dreams a bigger reality.
As Christmas approaches he took the opportunity to extend to all of Guyana a blessed holiday season filled with pureness and positivity. And, as a gift, Gavin will be releasing "How To Build A Tree House" online for the first time on Christmas Eve at 8 pm to commemorate the time he was born 27 years ago. 
For more on the singer and to subscribe to his newsletters persons can visit his website at www.creolerock.com and also keep abreast on his Facebook page for updates and to see the premier of his short film.
Around the Web