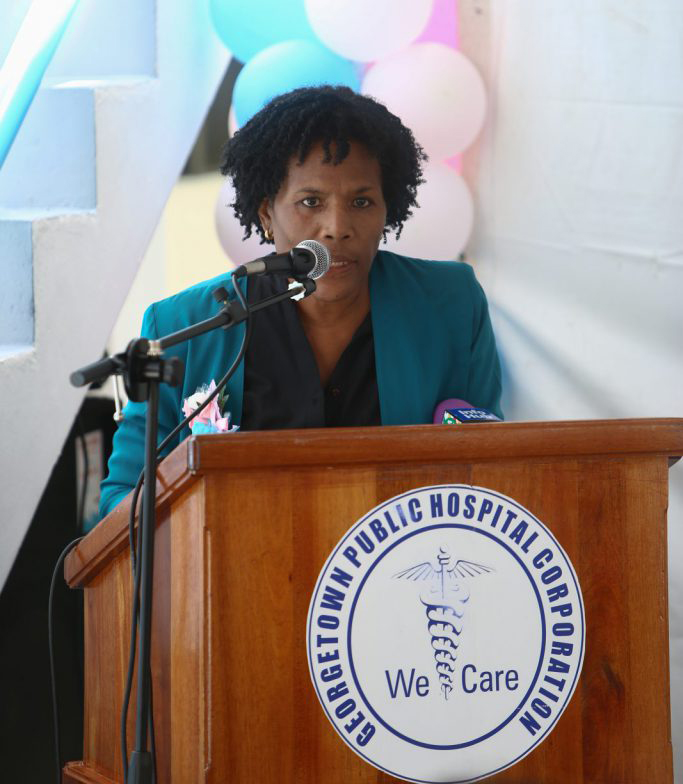 Orthopaedic Surgeon Dr Fawcett Jeffrey has been appointed as the new Director of Medical and Professional Services (MPS)  at the Georgetown Public Hospital Corporation (GPHC).
Jeffrey replaces the former director of MPS, Dr Sheik Amir.
Meanwhile, acting Director of Medical Education and Nursing at GPHC, Dr Alexandra Harvey has been confirmed to the post
The announcement of the appointments was made on Sunday by the Hospital in a statement responding to a report in the Sunday edition of the Guyana Times. The article stated that the former Director of Medical and Professional Services Dr Amir was demoted while Andy Mahadeo the former Director of Facilities had resigned in fear of demotion.
GPHC  in responding to the article, rejected its claims while pointing out that the appointments of the new directors were done using a transparent method.  The statement did not name Dr Amir's replacement.
"The facts are that the selection of the Director of Medical and Professional Services, like other senior appointments inclusive of the Director of Medical Education and Nursing were done through an open transparent process which was devoid of discrimination or any favouritism," the statement said.
GPHC explained that Dr Amir served his entire tenure as Director of MPS and at the conclusion of the contract the post was advertised, inviting qualifying medical professionals to apply.
Five candidates including Dr Amir, the hospital said were interviewed to fill the position by an independent panel which consisted of members from the GPHC Board of Directors, the Ministry of Public Health, the University of Guyana School of Medicine and the GPHC administration. The statement added that at the end of the interview process, the best candidate was selected.
Touching on the resignation of the Director of Facilities, the medical institution said Mahadeo was "appointed to act for a limited duration and was subject to continuous performance appraisal and evaluation."
The hospital said that he opted to resign and in his resignation letter and exit interview "there was no indication of fears of demotion as his reason for leaving". The hospital noted  that he had  informed his superiors that he was leaving since "he had found a much more lucrative job offer."
Around the Web