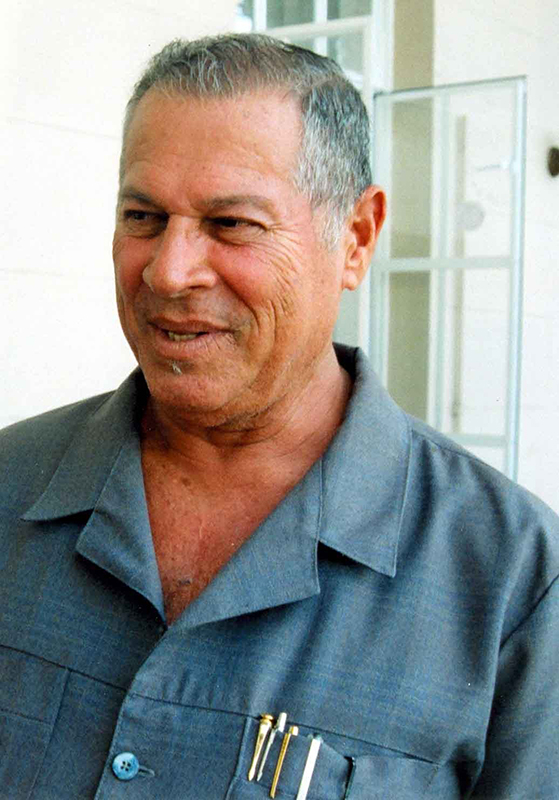 Saying that the conferral of 'silk' on attorneys should not be done at the discretion of the president, Senior Counsel (SC) Bernard De Santos on Tuesday urged that government apologise to attorney Timothy Jonas and afford him the honour forthwith.
"Nonsense! It cannot ultimately lie with the president because the president don't know the lawyers. If it is the administration's wish to appoint five Senior Counsel, I suppose the Chancellor will shortlist five people…," De Santos, a former Attorney General (AG) and parliamentarian under the PPP/C, told Stabroek News.
Last month, this newspaper reported that Jonas was told that he was no longer being conferred with the SC status days after he announced his involvement in the establishment of new political party, A New and United Guyana (ANUG).
De Santos, who was conferred with silk in 1991 under the then president Desmond Hoyte, told this newspaper that the entire situation is distressing.
He rubbished the comments made by AG Basil Williams SC last week regarding the president's right to appoint who he wants and attorneys meeting a criteria established by the president himself.
Williams, during an interview with reporters at the High Court, had said that the president can choose an attorney from outside of the list sent to him by the Chancellor of the Judiciary.
"No. I don't agree with that because the president does not have the right to appoint… the president is doing a ceremonial job. How he gon add if he doesn't know the qualifications of these [lawyers]?" De Santos, 80, stressed before adding that if a list of five is sent to the president, all five have to be appointed and not a select few.
"It's not a political thing. That's the first thing we have to get in our mind. The award of Senior Counsel is not a political award…," he stressed before criticising the Guyana Bar Association (GBA) for its silence on the issue.
Since the publicising of Jonas' situation, there has been a flurry of comments both from inside and outside of the legal profession.
The Association, which represents all lawyers, has not publicly said anything about the matter.
According to De Santos, he is shocked that the Association has not taken a "firm stand in the matter. He added "but you see this is where the politics come in. People are afraid of victimisation. That is why [former president Linden Forbes] Burnham use to get away with so much in his time because as soon as you stick your nose out, you cut a piece off of it."
Based on the information provided to this newspaper, Jonas was contacted by a Ministry of the Presidency official and told that he was going to be appointed SC. After the announcement that he was involved in the establishment of ANUG, he was contacted again and told that there was a reconsideration.
A few days later, the Ministry of the Presidency announced five new SC and Jonas' name was not included.
It has been reported elsewhere that the ministry official has since admitted that Jonas was on the list of those recommended but said that at no point was he informed of a conferral.
De Santos yesterday said that he believes the original version of events. "What could be more damning to a young man than having been told that look 'You are appointed. You're recommended, you're going to be appointed.' And then at the last minute you say, 'They review the list,'" he said, while noting that Jonas is a young man he admires a lot.
De Santos recalled telling Jonas several years ago that if he continued to pursue his career in the way he had thus far, it wouldn't be long before he was conferred with 'silk.' He stressed that to his mind Jonas was deserving of such an honour.
Further, he said that he is pained by what is happening to the attorney, who was admitted to the bar in 1996, and added that there are people who are still willing to corrupt the procedure just to "try to justify a bad act. This government has had a number of bad acts which it could have quite easily [and] honestly said 'you know what, we made a mistake here…we're going to remedy this one' but [it is] all kind of fanciful excuses."
De Santos said that in this case an apology should be issued to Jonas by government followed by a conferral of 'silk.'
Not a long service award
He also took aim at Williams' claim that Jonas did not meet the requirement of 30 years of practice.
Questioned about the criteria used for selection of new SC and who sets them, Williams had said they were developed by President David Granger himself. "The president is a disciplined person, you know, and he always has criteria for these things. You must be fit and proper, but one of the criteria you are dealing with is the length of service," he had said.
He did not provide a clear answer on whether this criteria has been shared with the judiciary, which would have recommended Jonas.
De Santos dismissed Williams' assertion as "utter nonsense" and he pointed out that there are many attorneys who have been around for 30 years but are not competent or deserving of such an honour. He was appointed SC in 1991, having already served approximately 26 years in the legal profession.
He stressed that those in the legal profession never understood 'silk' to be a long service award. "This is not it. The thing is for excellence in your professional work," he said.
In his mind, the criteria for 'silk' should be that over a sustained period of not less than ten years, attorneys should have attained a high level of competence, integrity and professionalism. "You must carry yourself as a lawyer…," he stressed.
He insisted that if the politicians want to "show favour to lawyers but they are not ready for the SC, you got AA… political honours. Give them that. Golden Arrow of Achievement. Give them that but don't crown them and fool people by saying that this man is an SC."
He singled out three of the SC whom he said did not deserve the honour given their lack of experience in a courtroom and in one case incapability. "I am not saying that to aggrandise myself but if you go to the West Indian Reports you will see my name deh all over de place [in] cases that I have done. Yuh nah gon find one ah them," he said.
He added that after the publication of one of the recent lists of appointees, he was seriously considering giving up the title. He has also disagreed with Chief Justice (ag) Roxane George-Wiltshire being appointed SC as he believes that she forfeited that right when she became a judge.
Some observers have expressed concern about her appointment as well as that of retired judge Claudette Singh.
While stressing that he holds both women in high esteem, De Santos said if the Chief Justice can qualify because of the work done at the Chambers of the Director of Public Prosecutions (DPP), one cannot deny Singh who spent a considerable amount of years there too.
Justice George-Wiltshire, Justice Singh along with Williams, Llewellyn John, Neil Boston, Charles Fung-A-Fat, Rafiq Khan, Vidyanand Persaud and Rosalie Robertson-Williams were the first set of new SC to be appointed by Granger in 2017. They were the first set of appointments to be made in 20 years.
'Political'
De Santos recalled that under the Burnham reign, attorneys were denied 'silk' because the then president had "mucked around with the whole procedure" and denied those who were not supportive of the PNCR.
"Ashton Chase, a man who has written extensively on labour law, one of the foremost civil lawyers in this country for years, and he couldn't get a Senior Counsel silk," he noted.
De Santos said that similarly Doodnauth Singh, who was a good criminal and civil lawyer, practising in Guyana and the Caribbean, couldn't get it either. "It was all because we were not people who supported the PNC. I was not a politician but from time to time I would make statements relevant to cases I was doing…," he said, before making it clear he didn't hold any grudges against anyone but continued his law practice.
He recalled that the Bar Association had urged all attorneys not to accept anything from the Burnham government. "They were politicising everything," he stressed.
It was under the Hoyte presidency, he said, that the "floodgates" were opened when Chase was asked to apply.
De Santos opined that Nigel Hughes, whom he described as "the most complete lawyer in this country," should have gotten 'silk' a long time ago. He said in another few years attorneys such as Roysdale Forde, Sanjeev Datadin, Kamal Ramkarran and Lyndon Amsterdam should also be accepted into the Inner Bar.
Charles Ramson Jnr., he added, has the potential but political ambitions may delay his ascension to 'silk' status.
Professor Kean Gibson recently expressed the belief that the SC status will soon lose its worth given the fact that so many persons are being conferred with the honour.
Since taking office, more than 15 attorneys have been conferred with the honour.
Gibson, in a letter published in Monday's edition of this newspaper, detailed the experience of her father, the late Benjamin Gibson, who was denied the honour by the former PPP/C government.
She recalled that in 2002, the then Chancellor Desiree Bernard informed her father that she had recommended him for 'silk.' Gibson said that based on her knowledge, Mursaline Bacchus had also been nominated but "the then President, Bharrat Jagdeo, used his power and denied the recommendations. He did not want my father to have Silk – I assume because my father often fearlessly fought cases against the government and invariably won."
Gibson, in her letter, was adamant that the decision of the then president was a political one before pointing out that to date Bacchus has not been conferred with the honour either.
Stabroek News contacted Bacchus who confirmed he was being considered previously but he did not know what became of the matter. He added that he is no longer interested in 'silk.' He declined to comment on the president having the sole discretion in conferring the honour.
Professor Gibson claimed that the stumbling block in the award of `silk' during the Jagdeo/Ramotar period was the Bar Association, which held the view that her father must be a recipient if others were to receive such an honour.
She said that it appears that no one received the honour during the Jagdeo-Ramotar period due to the "political stance against my father and other legal minds who did not find favour with the regime."
She reminded that after the conferral of the honour resumed under the APNU+AFC administration, some persons presumed that her father received the honour posthumously but this did not happen. "I assume the thinking is that since he was dead, they would be wasting the award – rather than looking at his contribution to law.  In 2000, a Barbadian judge told me that in her opinion, Gibson was the best Administrative lawyer in the Caribbean. My fear at the moment is that so many people are being offered Silk, that very shortly it will lose its efficacy," she said.
Around the Web