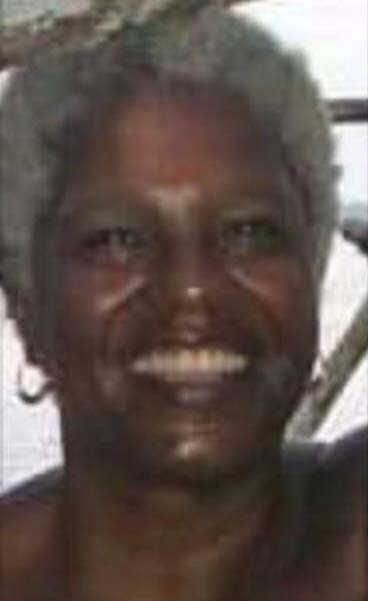 Joyce Davis, the American woman who has been reported missing in Region Seven, had sailed the world for 16 years before settling down at Almanac Creek, Essequibo with her husband in 2006.
Davis, 79, was described by a Travel Blog writer, who made her acquaintance during a trip there in August 2007, as "a tall, elegant woman with a perfect posture."
"Joyce and her husband, David, were sailors for sixteen years. They had circumnavigated the world a few times in 'Mood Indigo' – the 30-foot sailboat which was anchored just offshore. A little over a year past, they had sailed up the mouth of the Essequibo River and had fallen madly in love with Bartica. They purchased land, built a house and, for the first time in sixteen years, they put down roots," the post, titled, "A ride to remember," stated.
Being a sailing enthusiast with a passion for jazz, as soon as she retired from her job in the United States, she, along with her husband, embarked on the adventure in their yacht, which recently sank in the Essequibo River.
In relation to her "passion for jazz," according to a close friend and neighbour, Kit Nascimento, Davis is a "magnificent Jazz singer who doesn't miss a chance to showcase her talent."
With the help of Nascimento, the couple had been able to purchase a piece of land and in 2006, after building their house, they settled down in their new home.
More than a year would have passed after they settled, when her husband fell ill and died. However, she continued living at Almanac Creek and has become well-known to the residents of Bartica and surrounding communities, as she would travel around the area to purchase food, supplies and other necessities. "I was appalled and speechless when I first learned she was missing," Nascimento told this newspaper, before mentioning the fact that Davis lived alone at her home.
It was previously reported that Davis was reported missing around three weeks ago by residents of the area.
However, in a Facebook post last Friday, the Region Seven Regional Democratic Council said that about a week ago, Davis contacted a boat captain and related to him that she had some work to be done at her home and requested that he bring along two workers. Upon arrival, however, the men discovered that the house was abandoned.
A team of volunteers from Bartica and Karrau launched an hours-long search along the river banks and within the surroundings of Davis' residence last Thursday but their efforts were futile.
Around the Web