Waving rainbow flags and equal rights banners, members of the lesbian, gay, bisexual, transgender, and queer (LGBTQ) community and their allies marched and danced along the streets of Georgetown yesterday as part of the second annual Pride Parade held in Guyana.
On foot, on motorcycles or in cars, participants in their spectacularly coloured floats moved slowly along the parade route, which began at the Parade Ground and ended at the Square of the Revolution yesterday afternoon.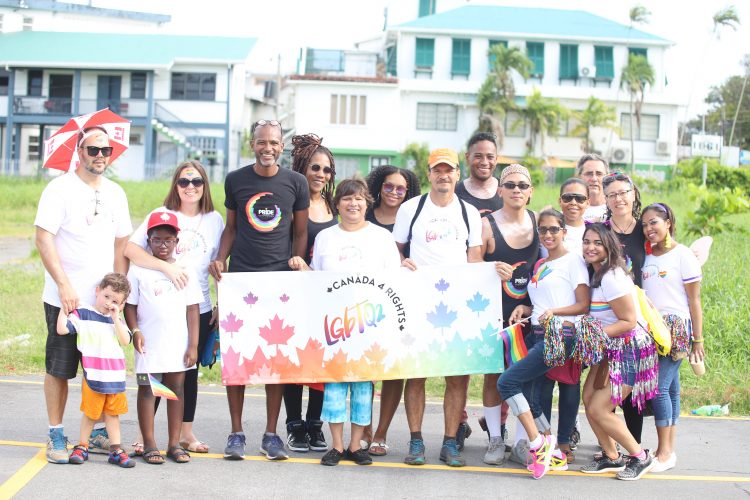 Persons who waited along the route joined the fun at various locations and danced their way in their costumes, some as they chanted, "Homophobia got to go away."
Comments by bystanders indicated that there were fewer participants than last year. However, those that joined were just as fervent in their support, and many of Saturday's marchers were also celebrating the 50th anniversary of Stonewall riots between gay nightclub patrons and police in 1969, which in the same year gave birth to the US movement for gay rights.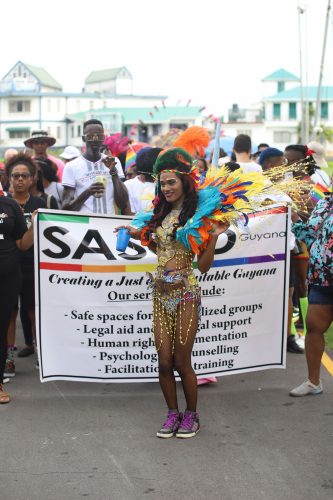 Most of crowd was attired in rainbow-coloured t-shirts bearing the LGBTQ logo, paired with pants, while some were scantily dressed.
Notably, there was police protection and the parade was incident-free. However, there were some persons along the route who let their disgust for the event show by shouting insulting words to the group. Regardless, the comments did not dampen the spirits of the revellers, who continued on their way talking and laughing.
Among the participants yesterday was Member of Parliament Priya Manickchand, who was there to show her support for the LGBTQ community. Manickchand recalled times when Guyana was intolerant of the community and stated how happy she was because Guyanese have finally become more accepting. She further stated that their fight for equal rights is much like the fight for women's rights. "If we banned women from serving the country 'cause we think less of them, think of how much we would be robbing them, it is the same way with the LGBTQ community," she explained.
In addition, she said that persons need to understand what equality means and politicians can play a part in that by not being retrogressive in their statements and by being proactive when making their comments to persons, more particularly, to the LGBTQ community.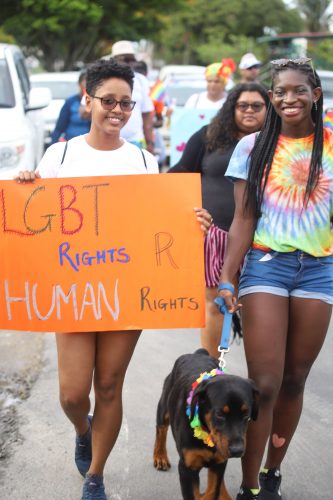 The parade was organised by the Guyana LGBTQ Coalition, which consists of Guyana Trans United (GTU), the Guyana Rainbow Foundation (GuyBow) and the Society against Sexual Orientaion Discrimination (SASOD) Guyana.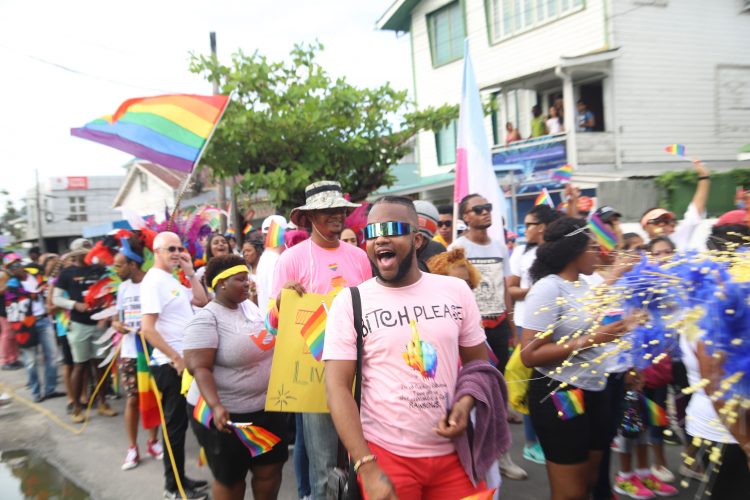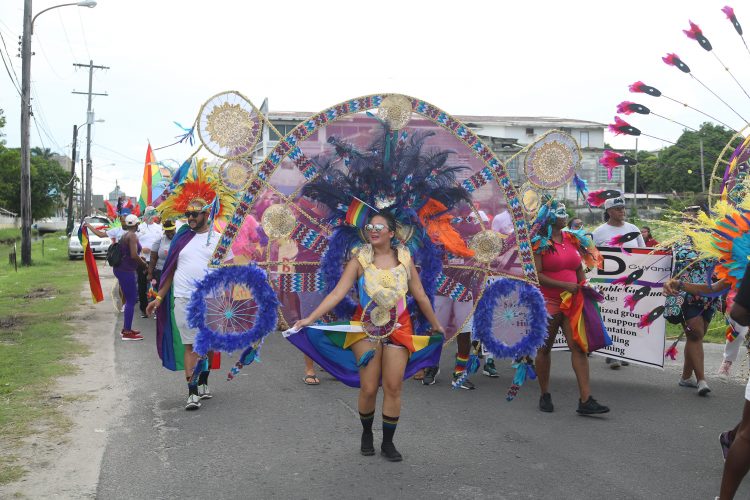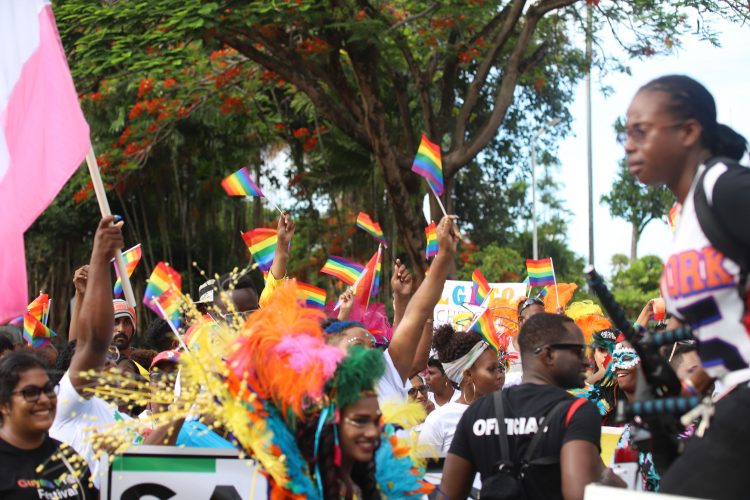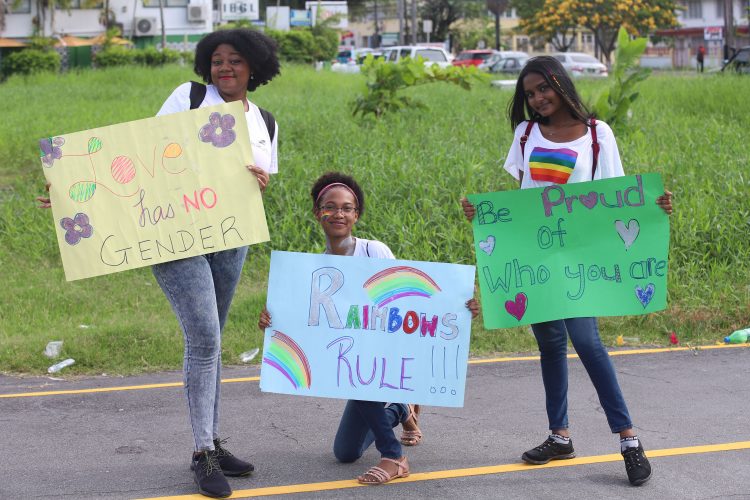 Around the Web