(Trinidad Guardian) Ed­u­ca­tion Min­is­ter An­tho­ny Gar­cia said he was dis­turbed about a video on In­sta­gram which showed sus­pend­ed Diego Mar­tin North Sec­ondary a stu­dents boast­ing about their deeds.
The video on In­sta­gram Live showed at least two of the girls, who were at home due to the sus­pen­sion, prais­ing their drug sup­pli­er while boast­ing that their ex­ploits, which have been shared nu­mer­ous times on so­cial me­dia, had made them fa­mous.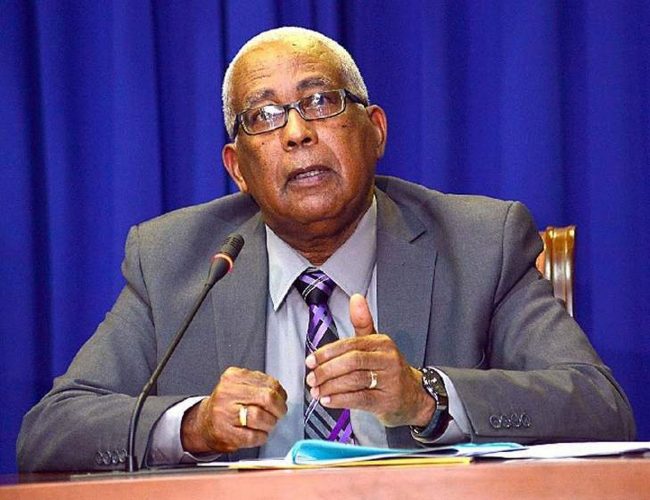 Re­spond­ing to the video, Min­is­ter Gar­cia said he was "great­ly dis­turbed" and con­firmed that their sus­pen­sions had been ex­tend­ed.
The sus­pen­sion was not a di­rect re­sult of the video as the min­is­ter had in­di­cat­ed last Wednes­day that the school's prin­ci­pal was re­quest­ing an ex­ten­sion. The ex­ten­sion came from the prin­ci­pal on Thurs­day, be­fore the video was made pub­lic.
Ac­cord­ing to re­ports, one of the girls sent threat­en­ing text mes­sages to the prin­ci­pal.
An of­fi­cial at the Ed­u­ca­tion Min­istry al­so said at­tempts were made to as­sist one of the sus­pend­ed girls with fin­ish­ing her School Based As­sess­ment (SBA's). How­ev­er, the stu­dent was un­co­op­er­a­tive.
Gar­cia said from Mon­day the girls will be sent to a Learn­ing En­hance­ment Cen­tre where they will be su­per­vised by guid­ance coun­sel­lors with an aim of re­ha­bil­i­ta­tion.
He said what he saw in the video was a cry for at­ten­tion and a plea for help.
The six girls were sus­pend­ed af­ter a video went vi­ral on Tues­day show­ing them smok­ing what ap­peared to be mar­i­jua­na.
Po­lice vis­it­ed the school on Wednes­day and in­ves­ti­ga­tions are on­go­ing.
Around the Web