Farmers of flood-affected areas will not be receiving any cash but rather will be benefitting from other forms of assistance, Agriculture Minister Robert Persaud stated yesterday.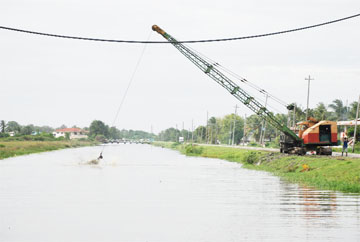 Persaud said that the $100M that has been allotted  by the government towards post-flood relief for the affected farmers, will be spent on providing breeding animals, seed paddy, veterinary supplies, seeds and chemicals as well as facilitating the cost of pumping water from flooded fields.  The Minister said that fuel has already been provided by his Ministry to some residents to aid in the operation of pumps to drain the land.
According to Persaud, the implementation for this recovery programme is being carried out by a special task force which is headed by the Deputy Permanent Secretary (Admin) Brian Greenidge and which includes technical representatives from various departments within the Agriculture Ministry.  According to the Minister, the Task Force has been analysing data provided to it by the field teams. He said that this weekend the Task Force will begin a period of "verification" after which it is hoping to provide additional support to the most badly affected farmers within the next 2 to 3 weeks.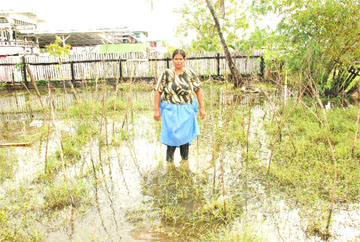 Meantime, the New Guyana Marketing Corporation is supposed to be meeting with affected farmers to provide market linkages for goods that they are unable to get markets for.
Persaud explained that many farmers have increased production over the last several months as part of the Grow More Food campaign, and consequently would have quantities of goods ready to be sold. The New GMC, the Minister said, will be closely monitoring the availability of agricultural products for local and overseas markets.  He said that generally there has not been a shortage of supplies, but stated that supplies in some areas have dipped and efforts are being made to ensure that other areas meet these existing demands.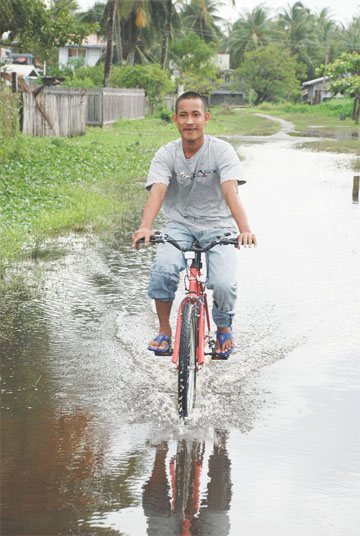 Persaud further said that during this period of flooding, 30 technical officers, including 17 veterinarians, have been visiting affected communities in Regions 3, 4, 5 and 6 providing health care and technical support where necessary.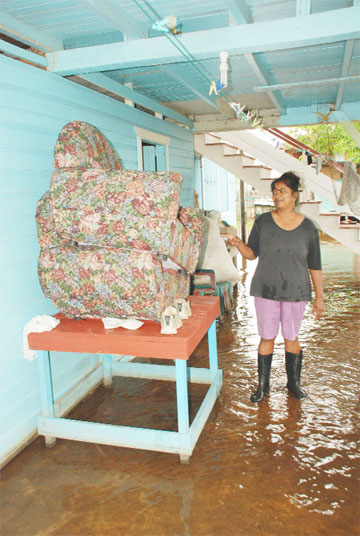 Around the Web