Local companies are having to lay off or retrench "large blocks of employees", acting General Secretary of the Guyana Trades Union Congress Norris Witter said yesterday.
Speaking at a press conference at the Critchlow Labour College on the Clico (Guyana) fallout, Witter also addressed the global financial crisis, noting that it was affecting local companies.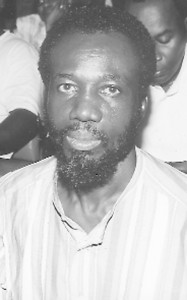 He named Rusal and Barama Company Limited (BCL) as among the affected companies, adding that there were "difficulties" at others, including Precision Wood-working Limited, Denmor Garment Factory and the Bosai Bauxite Company. "The crisis has started to impact on the employment levels in a number of industries and by extension Guyana," he asserted.
With regards to BCL, Witter said that company has virtually laid off over 200 employees but represented a unique situation as while the workers have not been reporting to work, they are still being paid a percentage of their wages. This newspaper had in December reported that Rusal had laid off 50 employees.
General Manager of Precision Woodworking Ronald Bulkan confirmed yesterday that his company had trimmed its workforce by about 35%, and from 140 employees was now down to less than 100. This newspaper was unable to make contact with the appropriate representatives of the other companies yesterday.
Witter said the GTUC was concerned that the crisis can lead to more unemployment, which would add to the already high unemployment rate in Guyana. He said that with the current status of Clico (Guyana), there is the likelihood that the large number of persons employed by the company could very well be placed on the breadline.
Meantime, GTUC President Gillian Burton called for a national and regional caucus on the crisis. She declared that the union will be keeping a very close watch on the situation and called on the administration to ensure open discussion on the matter stating that it is not a private matter. She asserted that if the situation was not properly handled, it would have devastating effects. She further called on the government to act in a responsible way to ensure that workers are not made to suffer. Burton declared that the GTUC is concerned about workers whether they are unionized or not. "We take it as a very serious situation," she said adding that they are concerned about the effects on the National Insurance Scheme (NIS).  She said that all unions would have had persons who would have either had investment on a group level or on a personal basis with the affected companies and the union is currently putting a list together for an analysis of the situation.
Around the Web